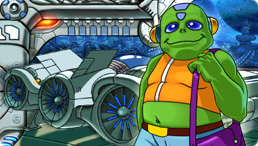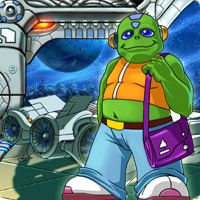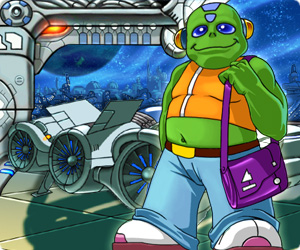 This game is brought to you by our sponsors. It is always free. NO TIME LIMITS!
You will be offered to install MyPlayCity Games Search Chrome Extension with convenient internet search.
Zzed
Are you ready to combat thousands of meteoroids in the outer space? Are you brave enough to board the space ship and travel into the farthest corners of the universe? If yes, download the game Zzed which is all about waste management in the space. Meet Zzed, a young guy who is desperately in love with a rich girl with a beautiful name Zzuma. It happens that she is the daughter of the richest and most powerful man in the city. Obviously, her father is not very happy with his daughter's choice. So he will not let poor Zzed marry Zzuma until he becomes rich and famous. That's the reason why our young friend decides to start a career of a Space Garbage Cleaner for Zopa-Zola Corporation. Zzed has successfully completed the Space Cleaners Access course and he comes to talk to the Chief Garbage Officer, Mr. Zzapone. At first he thinks that Zzed is not ready for such a tough job. However, he agrees to give him a test task in an easy zone. If Zzed copes with it, he will be hired. As you see, this is very important for him so please do your best to help the guy! Your task is to shoot meteoroids of the same color to destroy them. But do it quickly! The meteoroids are approaching you with great speed. If they collide with you, Zzed will lose his space ship and, with it, his chance for a well-paid job and a happy marriage. If meteoroids get too close to you, you can push them away by simply shooting at them. When you destroy all the garbage, you complete the level and Zzed gets his much-wanted job.