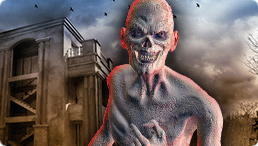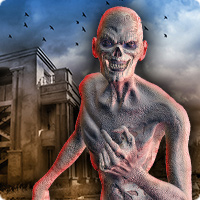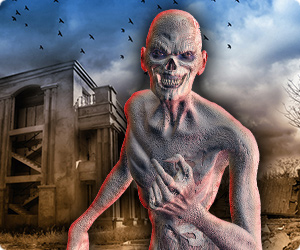 This game is brought to you by our sponsors. It is always free. NO TIME LIMITS!
You will be offered to install MyPlayCity Games Search Chrome Extension with convenient internet search.
Virus Z
Find the antidote to clean the city from the hordes of zombies in the extreme shooter Virus Z! Do you like zombie horrors? If you are fond of such films, where the main characters are quick and skillful to overcome all the obstacles and cope with all the challenges – the game Virus Z is the one you'll highly appreciate. The plot is simple yet amazing – you appear in the city full of zombies. You should try hard to survive, because they are unpredictably fast and hungry. Load your gun and aim thoroughly to annihilate all the zombies in the city in the game Virus Z! Get ready to break you way through the legions of monsters and find the antidote of the poisonous virus that has turned all the citizens into bloodthirsty monsters. Just imagine how many people you can save when you get this precious tube. Choose the character and protect your partner from the zombies to win the battle with walking dead! You are to go through several locations: visit the Subway, appear in the Countryside, then get to the Sewerage. And the last mission is the Escape, the hardest one ever. Pick up ammo and medical kits and use it wisely because you are in the center of the slaughter, so rely only on yourself and your partner. If you are good at shooting, you will highly appreciate the great arsenal in the game Virus Z! You can equip both a baseball bat and a grenade launcher, Uzi or a shotgun – choose what you like most and clean the city from the zombie threat! Your aim is the secret laboratory where the antivirus is created, but some members of the government are against this noble mission. Why are they so fanatical? Why should the disastrous experiments continue? Explore the city full of zombies, find the secret laboratory and reveal the mystery connected with the antidote! Battle with bosses and hide from the hordes of zombies in the game Virus Z! Keep in mind that you are the savior of the city and overcome numerous deadly challenges!