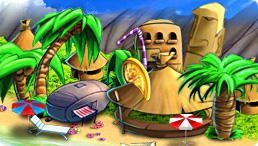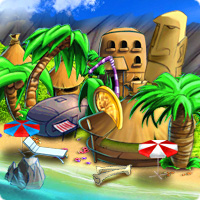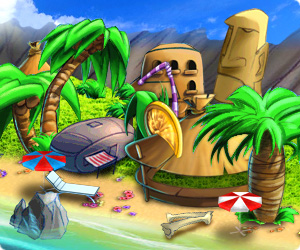 This game is brought to you by our sponsors. It is always free. NO TIME LIMITS!
You will be offered to install MyPlayCity Games Search Chrome Extension with convenient internet search.
Tropical Mania
It is never late and is always curious to try something new. Tropical Mania gives a player a unique opportunity to become a manager of the chain of holiday resorts. This kind of business strongly depends on guest satisfaction. In this way, according to Tropical Mania, your responsibility as a manager is to provide necessary quality of service to your valuable guests. By satisfying all clients' needs you are able to keep them happy and give them the feeling of staying in authentic paradise. You have to arrange guest service for consumers to be on the top of the world. In Tropical Mania there is almost everything that people in paradise need and wait for - ice-cream, beach chairs, waiter to bring and serve outstanding dinner, and a housekeeper to make up a room. However, your part in Tropical Mania is much beyond that. In order to provide the very best service and expand the chain of holiday resorts, you have to make all guest needs come true very quickly. The faster you supply guests with the necessary stuff and things, the more tips and more income your personal and you get respectively. Since your profit increased, you are able to improve your holiday resort by upgrading staff offices and expand it by adding more bungalows. The more experienced you become, the more difficult and unusual holiday resorts you will get in order to increase their income. It's never late to try something new, so give it a shot and explore holiday resort business playing Tropical Mania.
Features
30 intense levels
Fast-paced gameplay
Artful graphics
System Requirements
Windows 98/2000/XP/Vista/7
Processor 500 Mhz or better
128 Mb RAM
DirectX 7.0