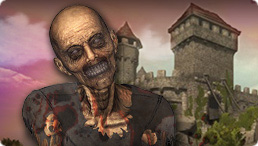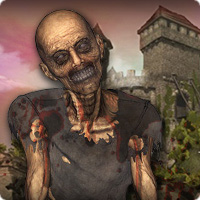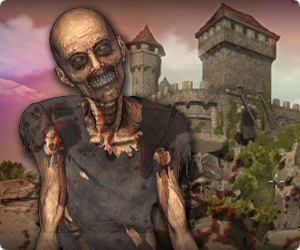 This game is brought to you by our sponsors. It is always free. NO TIME LIMITS!
You will be offered to install MyPlayCity Games Search Chrome Extension with convenient internet search.
The nonSense. Castle Epidemy
Long-long ago in the remote kingdom there lived… zombies. The legions of zombies occupied an ancient castle and all the adjacent territories, turning both the folks and nobles into undeads. It's a tricky question how zombies appeared in the Middle Ages. Reveal the mystery and try to find a sensible explanation to the unreal events in the game The nonSense. Castle Epidemy! If you are ready, let's start! You are to fulfill a lot of missions and annihilate the pest spot that enlivened the undeads and brought them to the medieval castle! The graphics in the game The nonSense. Castle Epidemy is really fascinating: the forest seems to invite the tired wanderers into its depths. But the first impression is deceptive - there are hordes of zombies hiding in the forest, that's why keep alert, load your shotgun and kill zombies! Sometimes it's really undertaking to get to the castle because of the vast territories full of zombies. Be attentive while crossing the bridge because hungry undeads are everywhere. Zombies move slowly but if they notice you, you won't escape. Don't save bullets, there is a lot of ammo under your feet - just pick it up! Shotguns, revolvers, sniper rifles, swords and even katanas are thrown in the surroundings of the castle, use them against the crowds of zombies. Don't forget about quests while perpetrating a massacre, you can find with the list of missions at the right upper corner of the screen. Explore the gothic castle, wander in the forest, find artifacts at the devastated cemetery and investigate the crater of the meteorite. Maybe the meteorite is the cause of all disasters? Let's unravel the mystery in the game The nonSense. Castle Epidemy! Survive in the fantastic world, kill zombies and reveal the time paradox!
Features
Vast territories
All kinds of weapons
Captivating missions
System Requirements
Windows XP/Vista/7
Processor 800 Mhz or better
512 Mb RAM
DirectX 8.1