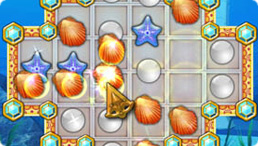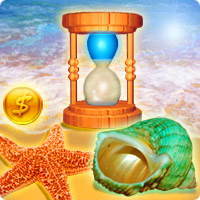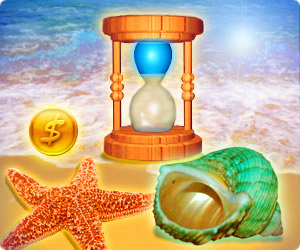 This game is brought to you by our sponsors. It is always free. NO TIME LIMITS!
You will be offered to install MyPlayCity Games Search Chrome Extension with convenient internet search.
Subaquatic
Welcome to Subaquatic adventure! This game is a marvelous puzzle for riddle-lovers. Follow the Captain to obtain underwater treasure. All you have to do is to solve each level's puzzle and stuff your bag with sea goods. The principle is very simple: you click at a group of elements of the same kind, and then click again, and they fall down. And you have to fulfill all the tasks during the level before you run out of time. The tasks are also different - you are to break certain tiles, collect coins and many others. There are a lot of bonuses in the game to help you: lightning bolts, dynamite and extra lives. Besides, there are some tools that can be bought for coins collected during the levels: shuffling, sledge hammer and additional time. At first sight the game Subaquatic may seem too simple, but it's just a delusion: high levels are so captivating that it takes a lot more time to complete them, and the picturesque locations are worth seeing as well. And if you are unable pass the level, you'll be drawn back to the previous one. Pleasant music will help you to calm down, rest and cheer up. Visuals are mostly rendered blue, all contour lines are soft, and there are no sharp things in the game Subaquatic, everything is extremely placid and relaxing. Rack your brains in the company of your friends, compare scores and unlock high levels! Download the adventure game Subaquatic and have fun!
Features
Great graphics
Peaceful atmosphere
Absorbing adventure for all ages
System Requirements
Microsoft Windows NT/2000/XP or better
Pentium 200mhz or better
64 MB RAM
15 MB hard drive space
800x600 display resolution mode or higher
High or true color highly recommended
DirectX 5.0 or better