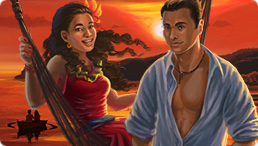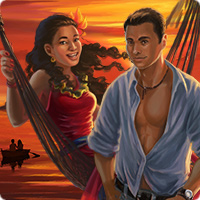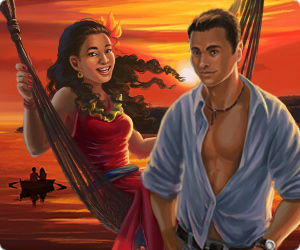 Este jogo é cortesia de nossos patrocinadores. Ele é sempre gratuito. SEM LIMITE DE TEMPO!
You will be offered to install MyPlayCity Games Search Chrome Extension with convenient internet search.
Solitaire: Beach Season 2
Enjoy hot summer time and train your logic skills in the fascinating board game Solitaire: Beach Season 2! Are you a great lover of logic games where nobody is at all pains to devour you and you shouldn't stay always nervous looking for the way to survive? Welcome to the game Solitaire: Beach Season 2 where all you need is to match 2 identical tiles and remove them from the game board. It sounds easy and boing, you'll say, but it's really captivating pastime, you know. It's high time to train your logic and quick wits, so launch the game Solitaire: Beach Season 2 and have fun! Travel to the picturesque locations such as Beach Hammock, Sunken Galleon, Birds of Paradise and others to entertain yourself. There are lots of layouts before you, at first, play easy ones to unlock more complicated. Just play solitaire and find two cards of equal value to get prize score and collect trophies! There are 2 modes for you to play: Tourist (where any level can be replayed) and Traveler (where only entire pack can be replayed). Choose your favorite mode and practice a great workout for your brains! At the very beginning you are to look through the detailed tutorial and get acquainted with the game if you have never play such kind of games before. The rules are simple enough, you can remove the cards of the same rank regardless of their suit. Besides ordinary cards you can see special golden cards. But if you manage to get rid of all of them before the cards return to the deck, you'll receive the maximum number of points. During the game you get bonus cards with special sign – if removed, they give you extra coins or bonuses. If you are in dead end, you can always use a bonus, keep it in mind. There are 3 of them: Shuffle, Mulligan and Joker. Shuffle will mix all the cards and place them to the game board again, Mulligan will cancel your last action and Joker will turn any card to Joker to help cards match. Check if you are ready for a great solitaire adventure in the game Solitaire: Beach Season 2!
Destaques
Various layouts
Fascinating locations
Several bonuses
Requisitos do sistema
Windows XP/Vista/7/8/10
Processador 1 Ghz ou superior
512 MB RAM
DirectX 9.0