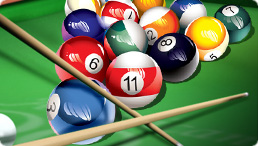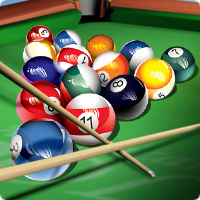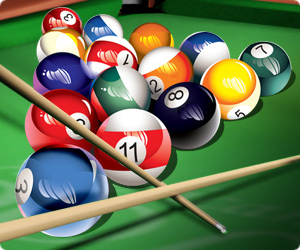 This game is brought to you by our sponsors. It is always free. NO TIME LIMITS!
You will be offered to install MyPlayCity Games Search Chrome Extension with convenient internet search.
Pool 8 Balls
Have you ever played billiards? Lots of people haven't. They say a game of billiards requires definite conditions: a billiard table, special atmosphere and good company, of course. When all these requirements are fulfilled, you'll get the traditional game. But the rent of billiard tables is too high and your friends may not be eager to join you in playing billiards. Don't be upset! Play a new game Pool 8 Balls, a good alternative to play billiards staying at home. Pool 8 Balls is a perfect way to train and to shorten long evenings. Billiards came from Asia, this kind of sport is as ancient as chess. Nevertheless some people don't know the rules of billiards and can't play it. The rules are rather simple, so even if you haven't known them earlier, you'll become a good player after downloading our billiards simulator. Pool 8 Balls gives you lots of possibilities to play with computer or to compete with a human partner, choose what you like more! The game has a user-friendly interface where everybody will find out all the rules and hints for the beginners. If you have difficulties, remember that you can always cancel your last action and push the button "Help". Several levels of difficulty are made by the developers to entertain gamers with different levels of skill, so everybody from beginners to professionals will be keen on playing this game. Take part in the thrilling competition and become the professional in billiards!
Features
Various levels of difficulty
Pop-up help
High-quality display
System Requirements
Windows 98/ME/XP/Vista/7
Processor 800 Mhz or better
256 Mb RAM
DirectX 7.0