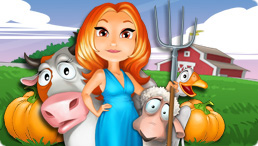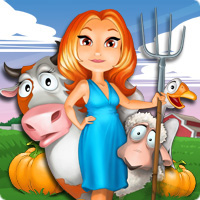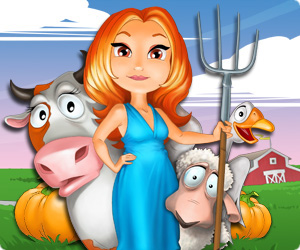 This game is brought to you by our sponsors. It is always free. NO TIME LIMITS!
You will be offered to install MyPlayCity Games Search Chrome Extension with convenient internet search.
My Farm Life
Lisa is a really ambitious girl but she has little experience yet. However, suddenly even for herself she becomes the show woman and the star of the new My Farm Life TV program. Young woman hasn't expected such challenging tasks that's why she accepts the offer immediately and starts working on the project. Without any experience in farm life Lisa meets a lot of troubles with her everyday tasks. How to grow the fruits and vegetables, milk cows and harvest crops? You should help the young girl deal with these chores and learn even more facts about life on the farm. New challenges are waiting for you every next level - luckily, the game is stuffed with numerous helpful bonuses and upgrades. I can't but mention the magical slippers, for instance. As soon as you get them, your life is never the same and you fly around your farm as fast as the lightning! Moreover, in the beautiful game My Farm Life you are provided with the helpers. Jim, for example, is an introvert and is not eager to discuss anything sipping a cup of coffee but he is a hard-working and experienced man who knows every corner of the farm. Suddenly, the bosses decide that your farm life becomes too dull for the audience and let the thieves enter your territories. Don't get discouraged - meet them with your torch and they'll disappear in the night! However, if you are tired of your everyday chores - try awesome mini-games where you are to catch as many animals as possible with the help of the lasso. Don't forget to come back to the stunning My Farm Life game as the competitors are here and never give up!
Features
Great number of levels
2 modes
Catching mini-games with lasso
System Requirements
Windows XP/Vista/7
Processor 1 Ghz or better
512 Mb RAM
DirectX 9.0