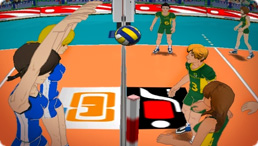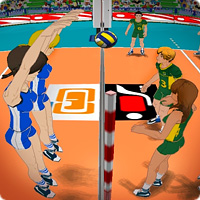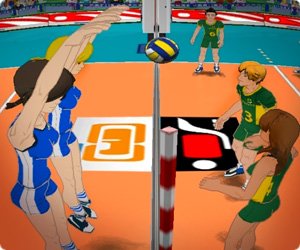 This game is brought to you by our sponsors. It is always free. NO TIME LIMITS!
You will be offered to install MyPlayCity Games Search Chrome Extension with convenient internet search.
Incredi Volleyball
Audience is craving for sweat and circuses on the playground! High jumps, screaming, tactics and swarming fans, team hymns and national anthems… Sounds like chess? No, it's Incredi Volleyball - one of the world-best-played games ever! There you can take part in tournaments, championships and finals. Any country which has a national team will play on your playground - Cameroun, Russia, Cuba, Canada, Spain - there is no place on Earth where people don't like this game. Incredi Volleyball gives you a unique opportunity to become one of the best sportsmen ever and show your skill level, bravery and speed. Aren't you thrilled? Go ahead - there is no use sitting on the bench waiting for a chance. Go and take your chance. The conspicuous view and flashbacks are due to the camera - and you can change the angle any time you want. Every player has a name and just like in reality - professional sport has strict rules. You are to choose between human gamers or the computer. You can select the country and watch the statistics. In sports intuition plays better than knowledge - listen to your heart. There is a champion inside and you've got to show them who's who! Incredi Volleyball is an outstanding professional sports imitation and even if you don't shout for any particular team - you'll love it for sure. Download this entertaining activity for free right now and get the pleasure of watching and creating your own victory! There has never been such an opportunity before and maybe you are the one to win!
Features
Simple control
Various camera angles
3 modes of playing
Wide choice of places and teams
Realistic and vivid graphics
System Requirements
Windows XP/Vista/7
Processor 1 Ghz or better
256 Mb RAM
DirectX 9.0