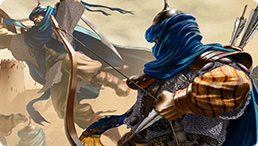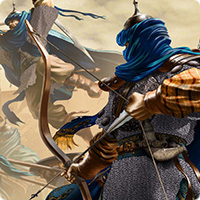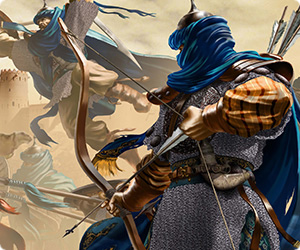 This game is brought to you by our sponsors. It is always free. NO TIME LIMITS!
You will be offered to install MyPlayCity Games Search Chrome Extension with convenient internet search.
Imperia Online. Khalifat
Expand your territories to turn your lands into a mighty khalifat in the browser game Imperia Online. Khalifat! Are you ready to check your strategy and tactic skills? It's time to become the greatest calif and show all the enemies your power! In the game Imperia Online. Khalifat you are to perform simple tasks to get experienced and achieve powerful equipment that will be helpful in your future battles. But don't be quick, there is no other virtue like experience. And wise Elders will help you obtain the power. What's the most important thing in ruling the khalifat? Of course, the army. But sometimes it's better to be cunning not to show the opponent all your might. Military campaigns are a capstone for the success of the war, but be wise enough to understand that it's not the key to winning the war. What helps you defeat your opponents on the way to glory? Only the combination of factors, not just a strong army, large supplies of resources or refined diplomacy skills. As you know, building an empire isn't just expanding the nearest territories by force, it's also signing a peace treaty with allies, developing the infrastructure and gathering resources. Recruit and train troops to get the most skillful army in the empire and don't forget about ordinary people. Museums, palaces and other architectural marvels can make you stand out among your neighbors and bring happiness to your people, and the faith of citizens is the core component of building a strong empire. If you are not interested in war, you can also strengthen your kaliphat position by trade. The game Imperia Online. Khalifat also allows you to establish colonies that will make your realm even stronger. Construct a Colonial Administration or another type that will influence the game in a unique way. Defend your lands and expand the territories to become the greatest ruler in the browser game Imperia Online. Khalifat!
Features
Various constructions
Interesting gameplay
Lots of enemies
System Requirements
Windows XP/Vista/7/8/10
Processor 1 Ghz or better
1 Gb RAM
DirectX 9.0