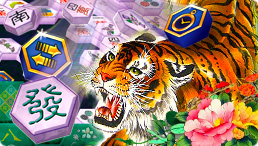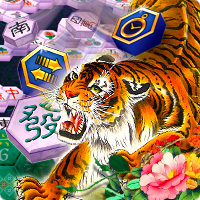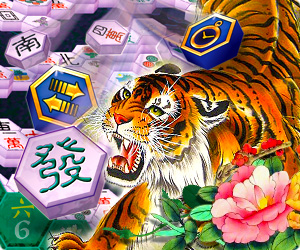 This game is brought to you by our sponsors. It is always free. NO TIME LIMITS!
You will be offered to install MyPlayCity Games Search Chrome Extension with convenient internet search.
Hexagon Mahjongg
Hexagon Mahjongg is not very much similar to the usual solitaire matching games. Your task is to match pairs of tiles until all of them are cleared from the board. But what makes Hexagon Mahjongg different from the other games is that it is played with six-sided tiles instead of four-sided ones. Imagine what a challenge that is! A tile should have at least three sides exposed, only then you can match it with the other ones. Moreover, there are two different types of tiles: Seasons and Flowers and they cannot be matched with one another so be very attentive. You will never get bored with this wonderful game because it has 5 different play modes: classis, classis bonus, adventure, memory and quickmatch. Moreover, you can also choose any of 2 layouts: select and random. Also don't forget to change the background picture if you are tired of the one you've been using last time. Or you can choose to click the Random option and then you will see a new picture every time you start playing. Besides, there are such options as undoing your recent move, reshuffling all the tiles (with a two minute time penalty), asking for a hint when you're stuck or pausing the game whenever you wish. On top of that, in Hexagon Mahjongg there are bonus power-up tiles: Swap, Move, Remove, FreePair, FreeHint, TimeStop, FreeShuffle and MegaHint. With such bonuses you will always know what your next move should be. Try playing Hexagon Mahjongg and you'll see that it is the best matching solitaire you've ever seen!
Features
5 play modes
Different types of tiles
2 layouts
Choice of background pictures
Lots of power-up tiles
System Requirements
Windows XP/Vista/7
Processor 600 Mhz or better
128 Mb RAM
DirectX 9.0