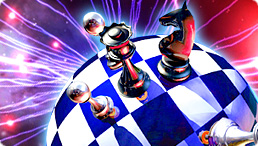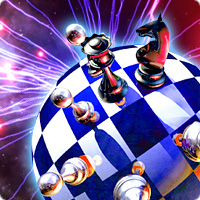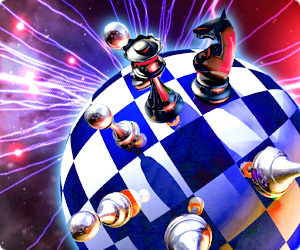 This game is brought to you by our sponsors. It is always free. NO TIME LIMITS!
You will be offered to install MyPlayCity Games Search Chrome Extension with convenient internet search.
Grand Master Chess 3
Introducing Grand Master Chess 3, the best present for chess-lovers! Some people say that the person who became a master in chess can rule the world or turn into an unsurpassed tactician. No matter whether you are just a beginner or a chess-maniac, you will like Grand Master Chess 3! Pleasant atmosphere, soft color pattern, convenient interface, good resolution, and the gameplay imitating chess game process - all this can grab your attention for a very long time. Look at the classic game under a new angle: 3d mode with skillfully painted figures and board. Brand new look: lots of board and figures skins - glass-like, wooden, metallic or redwood. Or you can switch to classic 2D mode. It also has lots of different skins. You can switch between skins and modes freely even within game process. The game has the archive to figure out the mistakes, good moves and original decisions. In Grand Master Chess 3 there is a very good artificial opponent, you can choose difficulty from monkey style to grandmaster level that correspond to the world championship level of players. You can play with your friend in 2 player game mode. Different rules are also at your disposal: choose either classic chess or a Fisher one. Training mode and in game hints will help you to develop your mastery. You can set limited turn duration. Moreover, there is a huge collection of chess problems to solve. Or you can create your own chess problem. Download Grand Master Chess 3 for free and enjoy your game, develop chess mastery and have fun with your friends!
Features
Standard and Fischer modes
User-friendly interface
Bunch of chess problems
Over 100 high resolution chess figures and board skins
System Requirements
Windows 98/ME/XP/Vista/7
Processor 600 Mhz or better
256 Mb RAM
32 Mb of video memory
DirectX 7.0