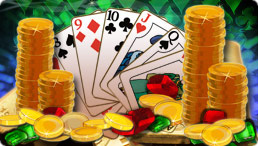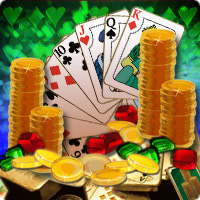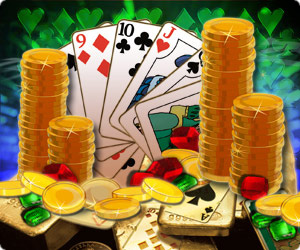 This game is brought to you by our sponsors. It is always free. NO TIME LIMITS!
You will be offered to install MyPlayCity Games Search Chrome Extension with convenient internet search.
Goldrush Klondike
Do you like playing solitaires? A lot of people associate solitaire games with something peaceful and captivating, others think, it's boring. Many men, many minds. But everybody agrees, that it's necessary to have rest after hard days, escape from the disturbing thoughts and everyday problems and one of the best way to do this - is to play solitaire. The tradition of playing card games came from the past, in the eighteenth century in the balls and parties playing solitaire was a very popular entertainment among both men and women. So nowadays you have the perfect opportunity to join the high life amusement - playing solitaire. In the new game Goldrush Klondike you'll discover 20 different kinds of solitaire such as Gargantua, Somerset, Harp, Brisbane, Agnes, Fascination and others. Play each of them and you'll become the guru of solitaire! Keep in memory that you can always change your mind and replay the previous step, but be attentive and try not to abuse the undo-opportunity. Play the game Goldrush Klondike and have a gorgeous trip into the high life! Bright card backs seem like nice kaleidoscopes, complicated card deals won't leave you indifferent to the fascinating process, moreover, you can't find the deal similar to the previous one, so try all the solitaires in the game Goldrush Klondike and escape from drowsy boredom! Train your attention and logic, download free game Goldrush Klondike and have rest with the perfect example of the solitaire!
Features
Different game modes
Various types of solitaire
Bright graphics
System Requirements
Windows XP/Vista/7
Processor 500 Mhz or better
512 Mb RAM
DirectX 9.0