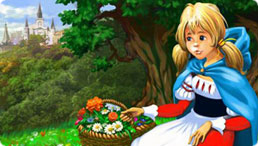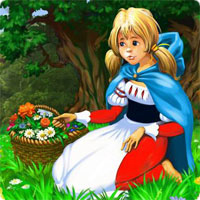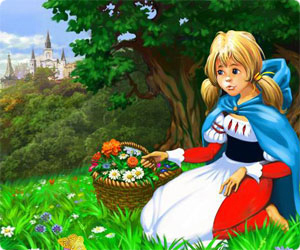 This game is brought to you by our sponsors. It is always free. NO TIME LIMITS!
You will be offered to install MyPlayCity Games Search Chrome Extension with convenient internet search.
Flowers Story
Dive in the game Flowers Story, the most fascinating collection of puzzles that you have ever seen! You find yourself in the center of a flower land, the most beautiful world one can ever imagine. You are surrounded by picturesque landscape where sprites, the funny inhabitants, live. Help a little fairy learn how to stay alive in this mysterious land, reveal several secrets and get the long-awaited wings. You are to solve lots of eye-teasers - Flowers Story has a great variety of them. There are two game modes at your choice - campaign and survival. The main aim in both of them is to make chains of three or more identical flowers. You may rotate free triples of them round the clock to get necessary combinations. Do it very carefully, not to hurt the fragile flowers. Bear in mind, if you turn it round several times, you may destroy it! Be ready to fulfill the various missions, choosing the campaign mode. Sometimes you'll have to save a sprite, trapped in the ivy, execute orders of the guests and make bunches for them or find the certain flowers in the floral rain. At the beginning of every level you get some advice and instructions. You'll get helpful power-ups as well. Accept the challenge and enjoy the Survival mode. Here your time is limited, and your task is to get as many points as possible. You will be surprised by vivid and colorful graphics without fail. The game Flowers Story will inevitably cheer you up. Download the amazing Match 3 game Flowers Story right now for free and add some colors and mystery to your everyday life!
Features
Nice plot
Over 80 levels
2 various endings of the story
Outstanding graphics
Extremely bright and catching adventure for all ages
System Requirements
Windows 98/ME/2000/XP/Vista
600 MHz processor
128 Mb RAM
20 Mb hard drive space
DirectX 7 compatible video card
Sound card
DirectX 7