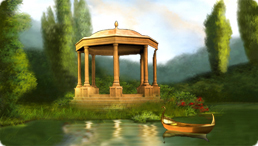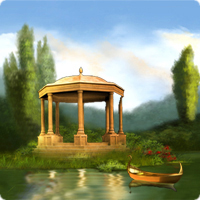 This game is brought to you by our sponsors. It is always free. NO TIME LIMITS!
You will be offered to install MyPlayCity Games Search Chrome Extension with convenient internet search.
Story Of Fairy Place
Welcome to the amazing game Story Of Fairy Place and try to remove the unknown evil spell of cunning witches. They destroyed the house of a charming little fairy that lives in a magical land far away. Once upon a time on a sunny day small fairy went for a walk in the woods, she wanted to bake a delicious cake with wild berries. But when she returned, she saw with horror that her house disappeared completely with all her favorite things and furniture. The little fairy tried to save her magic world, but her strength was only enough to protect the river and land. Magic manna was over, and the small creature did not know what to do, she was in panic... Help the little fairy! Download the game Story Of Fairy Place and become a hero in this fairytale. After thinking for a long time, the little fairy decided to go to the valley of butterflies to try to recover her lost power, but it was not an easy task. It was necessary to make the flying creatures swap places with each other, so that they would match in color and fly away, sharing their magic manna with our little fairy. She would not be able to cope with it alone. There are lots and lots of butterflies and there's a lot of work for her to do. So your help is really important. Play Story Of Fairy Place on your computer and become the savior of this magical world. Chase the butterflies so that they fly faster and share their manna. To help you stay focused on the difficult task, the little fairy will play some nice music for you and she will get very excited about each of your achievements. You shouldn't forget about the bonuses on the playing field as they will help you win the house for the little fairy back.
Features
Visualization of the fairy-tale world
Captivating levels
Pleasant music
Additional relax mode
System Requirements
Pentium II or higher
128 Mb RAM
Windows XP/2000/98/Vista