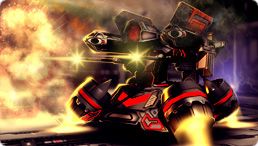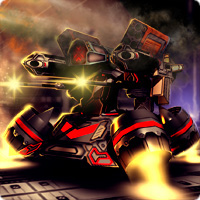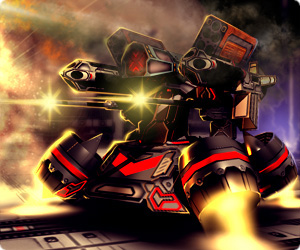 This game is brought to you by our sponsors. It is always free. NO TIME LIMITS!
You will be offered to install MyPlayCity Games Search Chrome Extension with convenient internet search.
Critical Damage
Dangerous! Critical Damage! The aliens from Jupiter appeared on the board of a big spacecraft under the name "Zenit-3". How could they enter our cruiser and destroy everything from the inside? You should take care of people on the board and become a leader of the resistance against the enemies. First of all, try to clear the spaceship from the alien plague and use remote control robot for this aim. Don't forget there is a great arsenal of weapons on our cruiser, so be a brave and fearless warrior to shoot all the monsters. Do you hear the alarming signals from the International Space Station? It is the sign that something terrible happened there… No time to waste, so let's save our "Zenit"! Suddenly in Critical Damage you find out, that the probes returned from other planets were dangerous, because the samples of other atmospheres brought here some cruel and unpredictable alien creatures. And these monsters are hungry, so they are swallowing anything they touch! You are not the exception. In fact, a pilot group of the spacecraft and people on the board are in grave danger. Your last hope is on board - 5 robots and the huge armory are waiting for you. Probably, the help will come soon, but you should strike and protect people to keep the enemies off them. Don't panic, send SOS signal to the Earth and try to hold on, brother. Wait for half of an hour until the rescue team comes in. Take into account, that aliens are everywhere now and their number grows with every minute. Use your machineguns, missiles and cannons for fighting in Critical Damage.
Features
3 levels of difficulty and more than 90 types of enemies
10 locations in the exciting game story
5 robots and 12 weapon types
Excellent graphics
System Requirements
Windows XP/Vista/7
Processor 600 Mhz or better
128 Mb RAM
32 Mb of video memory
DirectX 9.0