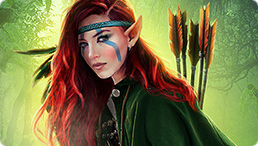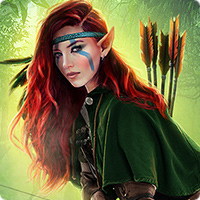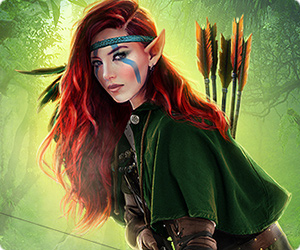 This game is brought to you by our sponsors. It is always free. NO TIME LIMITS!
You will be offered to install MyPlayCity Games Search Chrome Extension with convenient internet search.
Vikings: War of Clans
Turn a small settlement to a great Town and become the Konung of the Kingdom in the breathtaking MMO strategy game Vikings: War of Clans! Are you ready to accept the challenge and try your luck in the fierce battles of Vikings? It's high time to check your skills and join the battle for the north! You have a lot to do: a small settlement of nords is in front of you and your aim is to develop it to a great kingdom and become the Konung. Take your chance to build a great Town that will make all approaching enemies tremble in fear! Create a mighty army by training the infantrymen, killers, cavalry, ranged and siege troops, as lots of battles with other Jarls lie ahead. They will fight with you for the Place of Power and all of them will definitely join the massive Kingdoms Battle. Don't forget about allies – join a powerful Clan or create your own: in your hour of need, loyal friends will lend a helping hand! Skills is one of the keystones for victory. It's important to upgrade buildings, because they will make the game easier and even more interesting. Boost the Oracle building in the game Vikings: War of Clans: a true Jarl can go to the Oracle and get some Knowledge that will help you while playing the game. After upgrade you are to get such bonuses as Learning speed, Hero's experience, Influence. There are various types of Knowledge: Economic (boosts economic processes), Military (boosts military characteristics of the troops), Espionage (boosts city characteristics of the scouts), Training (boosts key characteristics of the warriors). Choose what you think is necessary for you and save Loyalty and Prowess points for visiting the Store with treasures and bonuses. Use such treasures as 15-Minutes boost, 60-Minutes boost, 3-Hour boost to speed up your gaming processes. While the bonus Relocation will move your Town to the selected place on the global map. Join millions of players from all around the globe and fight for power against worthy opponents in the game Vikings: War of Clans!
Features
Dynamic gameplay
Lots of buildings
Several treasures and bonuses
System Requirements
Windows XP/Vista/7/8
Processor 1.6 Ghz or better
1 Gb RAM
DirectX 9.0