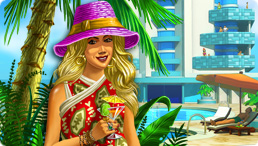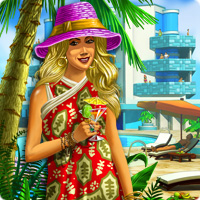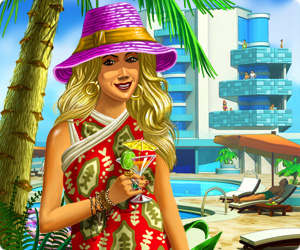 This game is brought to you by our sponsors. It is always free. NO TIME LIMITS!
You will be offered to install MyPlayCity Games Search Chrome Extension with convenient internet search.
Summer Resort Mogul
Summer Resort Mogul is a real challenge for you! Imagine: you get to run the largest summer resort in the world! How come? Well, you and another young man are the only relatives of a deceased uncle who owned this resort. As he didn't know both of you very well, he couldn't choose who would inherit this business. But he was very smart man and he prepared a special task for you. Each of you will manage one part of the resort. In the end, the one who shows the best results will inherit the whole company. So much is at stake! You'd better try very hard to learn the basics of this business and make as much profit as possible. In Summer Resort Mogul you will start with very easy goals: building only one bungalow and one bistro as well as attracting two guests. To finish a level you must complete all of your goals, in any order. So let's start with a bungalow, shall we? Click the "Living" group to start the construction works and attract your first guest. But it's not enough only to accommodate people. They come to your resort for entertainment! So click on the groups "Leisure" and "Food" to build different attractions: restaurants, cafes, bistros, movie theatres, swimming pools, dance clubs and others. Each attraction has a yellow range of influence. If a guest is staying within this range, he or she will be attracted. It's that simple! When you complete your first level of Summer Resort Mogul you will get more goals and your tasks will become more complicated. Become a real entrepreneur!
Features
Beautiful resort locations
Multiple levels
Bonuses and trophies
Helpful tutorial
System Requirements
Windows XP/Vista/7
Processor 1 Ghz or better
256 Mb RAM
DirectX 8.0