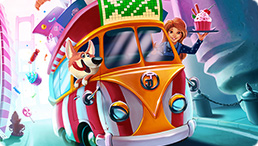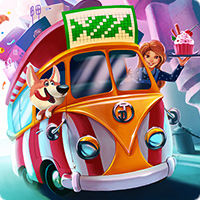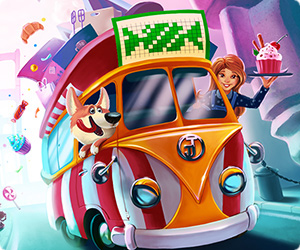 Este jogo é cortesia de nossos patrocinadores. Ele é sempre gratuito. SEM LIMITE DE TEMPO!
You will be offered to install MyPlayCity Games Search Chrome Extension with convenient internet search.
Picross. BonBon Nonograms
Explore the world and discover new recipes for sweet treats in the game Picross. BonBon Nonograms! The time has come to unwind with the sweetest adventure you've ever been on! Judith, the charming owner of a small sweet van, and her loyal assistant Toby are planning a round-the-world journey! No challenge is too great for these two. They'll drive their van up the tallest mountains, into the deepest canyons, cross oceans and see the most wonderful treats of the world! But they can't do it without your help! So if you haven't packed your backpack yet, hurry up! The sweet van won't wait! Launch Picross. BonBon Nonograms and enjoy the exciting intellectual game that fans of griddlers, puzzles, sweets, and adventures are sure to love! See the wonderful sights of the planet, countries, and find out the origin of the famous desserts. Solve the griddlers and become the proud owner of the unique collection of trophies!
Destaques
5 continents
160 levels
A multitude of candies, fruits, and cakes
Requisitos do sistema
Windows XP/Vista/7/8/10
Processador 1 Ghz ou superior
512 MB RAM
DirectX 9.0