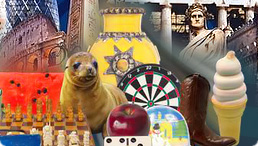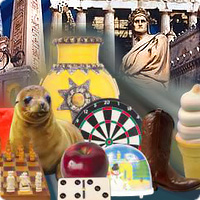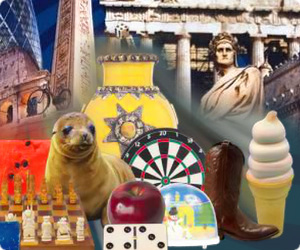 This game is brought to you by our sponsors. It is always free. NO TIME LIMITS!
You will be offered to install MyPlayCity Games Search Chrome Extension with convenient internet search.
Mystery Europe
Uncover the secrets of the most beautiful countries in Europe in the captivating game Mystery Europe! Are you tired of dull routine and want to have a little rest while not just playing for fun but developing your mind, attention and quick wits? Launch the hidden object game Mystery Europe and get ready to delve to the mysteries of the Old World! Here you are to check your skills in searching hidden objects and solving sliding tile puzzles with picturesque views of the countries. Have you ever been to Britain, Portugal, Italy or Greece? In the game Mystery Europe you have a unique chance to visit all these places at once, don't miss it! Explore various views of the mentioned above countries and put all the mysteries and secrets to the limelight! There are 2 game modes in Mystery Europe, choose the one you want to play and start right now! In the timed mode each level has a limited amount of time and you can't exceed time limitations not to replay the level. Train your eyesight to perfection in the game Mystery Europe and develop your mental skills! At the very beginning you have several lives and helpful hints that you can spend to find the necessary items from the list. Do your best to get a lot of prize scores and set your own record! In the sliding tile puzzle game you are to make a picture from the chaotically thrown pieces, this puzzle is challenging, try not to waste time in vain. Explore the buildings, streets, landmarks, various sights of interest in the game Mystery Europe to immerse to the hidden object scenes with tons of items to find. If you are stuck several hints are at your disposal, but keep in mind that the higher the level is, the more complicated. If you want to have a rest, try a casual mode without time limits, but for a true brain work out choose a timed mode. Foggy yet amazing London, colorful Italy, hospitable Greece and jolly Portugal are waiting for you! Launch the game Mystery Europe right now and have fun while solving hidden object scenes!
Features
2 game modes>
Helpful hints
Several countries to visit
System Requirements
Windows 2000/XP/Vista/7/8/10
Processor 800 Mhz or better
256 Mb RAM
DirectX 8.1