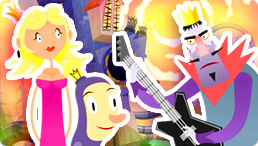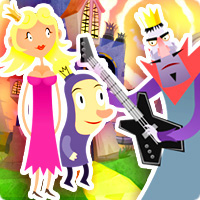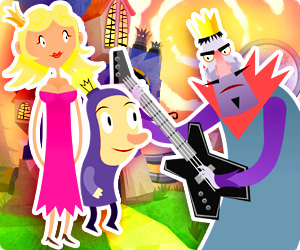 This game is brought to you by our sponsors. It is always free. NO TIME LIMITS!
You will be offered to install MyPlayCity Games Search Chrome Extension with convenient internet search.
Hamlet
Somewhere in the future… No, let's try once again… Somewhere in the past - there is a man from the future. He looks strange and no one knows what he is doing here. In fact he's helping the characters of a famous story find the way out of the difficult situation. The stranger from the future is sent to help Hamlet save Ophelia, his beloved girl, and accomplish all the tasks ahead. There are castles, labyrinths and tunnels, weird objects and creatures on the way. But this tiny man from the other epoch knows secrets and learns easily. He is the one really able to solve the riddles of this hideous kidnapping. The player must help the man to solve a heap of logical puzzles, find the clues and finish soon to save the lady. First you find a hint and do what is necessary to go through the walls of a castle, go along all the halls and… remember, you are not afraid. There you will see lots of objects - some are crucial for further moves, don't miss a chance to use a hint. It is always interesting to see what puzzle is ahead. Each of them involves much thinking and is never easy to pass. Hamlet is an ideal pastime if you like searching for clues and practice to become a real intellectual detective. Hamlet is full of riddles you dreamt of and liked so much in your childhood. This is quite a traditional game with evil monsters and brave heroes! Never boring and always exciting, an excellent game is for a thoughtful and focused gamer. Feel free to experience a lot of challenges and save the Lady from cruelty and unshared love.
Features
Take part in incredible adventures
Solve the riddles and save the lady
Defeat the boss
Rack your brains and find the solution
Prove you are a real hero
System Requirements
Windows XP/Vista/7
Processor 1 Ghz or better
512 Mb RAM
128 Mb of video memory
DirectX 9.0