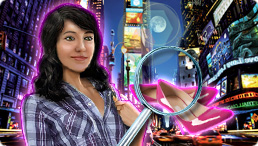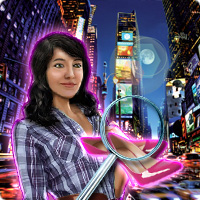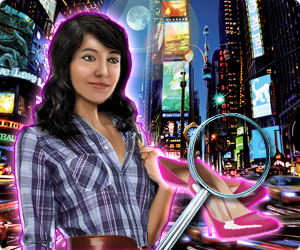 This game is brought to you by our sponsors. It is always free. NO TIME LIMITS!
You will be offered to install MyPlayCity Games Search Chrome Extension with convenient internet search.
A Girl In The City Extended Edition
Have you ever dreamt of becoming famous? It's pleasant enough to be well-known and appear in popular TV-shows every Sunday, isn't it? Young Laura is in the firm belief that brilliant success is already waiting for her in New York! Somebody will probably call her naive, but she has a strong decision to become the outstanding and respectable reporter. And, of course, in the big city she needs a friend who will cheer her up. All the newcomers feel lonely and their bad mood influence on their career in a disastrous way. Download the game A Girl In The City Extended Edition and go through the thrilling adventures with Laura. Having graduated from the University, Laura went to New York, she had the diploma of journalist and global plans to take New York by storm. At first she starts her career in the small cafe as a pizza chef helper, she worked hard - washed dishes, clean and renovate the café. But this job was only a small step at her job ladder. In the café she got acquainted with different people and once she found out that a respectable tabloid announced a vacancy of the society columnist. She couldn't miss such a brilliant opportunity, she sent her article and… she got the job! Now Laura has a lot to do: to visit all fashionable restaurants and boutiques, communicate with celebrities and then write interesting review about high life. Play the game A Girl In The City Extended Edition, learn the seamy side of glamorous life and have fun!
Features
2 game modes
Various mini-games
Picturesque graphics
System Requirements
Windows XP/Vista/7
Processor 1 Ghz or better
512 Mb RAM
DirectX 8.1