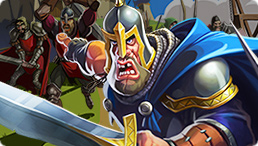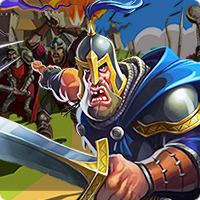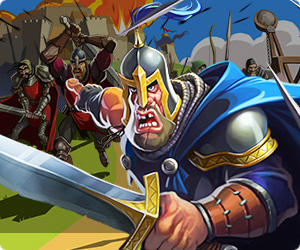 This game is brought to you by our sponsors. It is always free. NO TIME LIMITS!
You will be offered to install MyPlayCity Games Search Chrome Extension with convenient internet search.
Game of Emperors
Create the great empire out of the small village in the amazing strategy Game of Emperors! The Medieval invasions are in full swing, so join the wars and conquer the enemies' lands! Are you a great fan of the MMO strategies with deep and rewarding gameplay? The Game of Emperors is the one you will like without fail! Now you can build the kingdoms, ruin enemies' strongholds, and develop your territories to become the successful ruler. At first, you are to found a small village, develop it to its top and get the greatest kingdom ever. You'll have to do a lot: build all types of structures from barracks for your troops to the kings' palaces, recruit and train warriors to get skillful squads that can both protect you and destroy your enemies and much more. Resources is the thing that you should always think of, you can't build or produce anything without them, so save them and use wisely. No need to tell that your enemies will try to capture your mines first to get access to the resources and deprive you of them. There are lots of goals to complete: build all kinds of structures: iron mines, forges, sawmills, barracks to provide all the necessary to your army. Build spy schools, archery barracks, headquarters, and become the invincible ruler! Train soldiers, lead the army and annihilate your opponents in Game of Emperors! Don't forget that the power of the ruler is in his army, so troops' trainings are of vital importance. There is a great variety of features in this captivating strategy: level up the emperors and their families to increase their stats, team up with friends via the Alliance system to get the unbreakable union, and play PvP battles. Defend against Barbarian camps, crush them in the Game of Emperors and expand the borders of your empire. Become the leader of millions of players around the world in more than 20 languages in this global strategy! It's time to prove that you are the mighty conqueror and take the future of the Empire in your hands!
System Requirements
Windows XP/Vista/7/8/10
Processor 1 Ghz or better
512 Mb RAM
DirectX 9.0