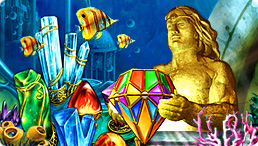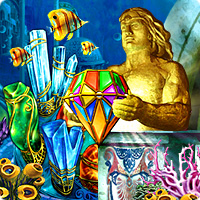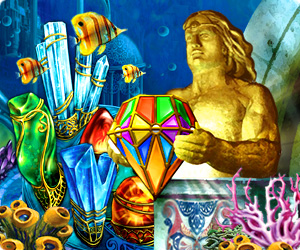 Ce jeu vous est présenté par nos sponsors. C'est toujours gratuit. AUCUNE LIMITATION DE TEMPS!
You will be offered to install MyPlayCity Games Search Chrome Extension with convenient internet search.
The Rise Of Atlantis
Trouve une façon de ramener le légendaire continent d'Atlantis à la surface et de restaurer sa puissance. Dans ce jeu extraordinaire aux nouvelles fonctionnalités spectaculaires, aux bonus utiles, et avec des power-ups explosifs, tu te lances dans une quête pleine d'aventures dans les anciennes terres de Grèce, Troie, Phénicie, Babylone, Egypte, Carthage et Rome pour recueillir les sept plus grands pouvoirs du dieu patron des Atlantes - Poséidon. Avec 77 niveaux captivants d'un gameplay fantastique, des coups uniques jamais vus auparavant, et la capacité de rejouer ce jeu à l'infini, tu t'amuseras pendant des semaines !
Caractéristiques
Excellent scénario avec une animation magnifique
77 niveaux explosifs avec la possibilité de rejouer à l'infini
7 artéfacts magiques à assembler dans des terres anciennes
Des power-ups et des bonus
Des graphismes et une bande son grandioses
Exigences du Système
Windows 95/98/2000/XP/Vista/7
Processeur de 500 Mhz ou niveau supérieur
128 Mo de mémoire vive
32 Mo de mémoire vidéo
DirectX 8.0