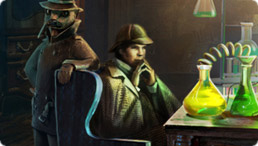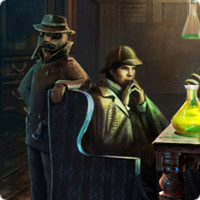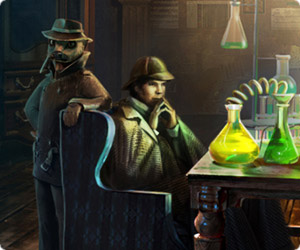 Este juego te proporcionan nuestros patrocinadores. Es siempre gratis. ¡SIN LÍMITES DE TIEMPO!
You will be offered to install MyPlayCity Games Search Chrome Extension with convenient internet search.
True Detective Solitaire 2
Boost your logic skills and solve challenging puzzles in the game True Detective Solitaire 2! If you are fond of classic detective stories written by Agatha Christie, Arthur Conan Doyle or James Hadley Chase you'll definitely like the game True Detective Solitaire 2 based on amazing detective riddles. Moreover, if you don't like classic detective stories and you are a true lover of modern series such as "Sherlock" or "Komissar Rex", you'll also like this game without fail. Launch the game and immerse into the dark world full of notorious stories and cunning criminals! Brace yourself to collecting evidence and thrilling chases! Play solitaire and cope with all the layouts to decipher the criminal's clues in the game True Detective Solitaire 2! Make chains of cards, use helpful bonuses, perform various combos and get nice trophies! In the game True Detective Solitaire 2 you will find several types of cards – ordinary white cards will bring you some coins, special cards may give you helpful bonuses - Mulligan, Shuffle and Joker. So if you want to undo your last action, even using a bonus, use Mulligan. Use Shuffle if you want to put all cards back in the deck and deal new cards. And as for Joker – it's the most expensive bonus that can replace any card, try not to use it in vain. Your mission in all the levels in the game True Detective Solitaire 2 is to get all the golden cards, if you fail to do it, you'll just get a fewer reward. Get beautiful trophies each time you complete the level successfully and visit the shop! Lots of achievements and trophies await you, choose a game mode and have fun while playing the absorbing game True Detective Solitaire 2! If you have never played solitaire before – choose the mode "Newby" where you can replay any level you want. But if you are an experienced player – "Professional" mode is the best choice for you. Accept the challenge and try not to make mistakes not to replay the whole pack of layouts. Explore picturesque location such as Guard's Room, Office, Boiler Room and other. Enjoy the logic game True Detective Solitaire 2 and become a famous detective!
Características
Picturesque locations
Numerous packs
3 types of bonuses
Requisitos del sistema
Windows XP/Vista/7
Procesador de 1 Ghz o superior
512 MB de memoria
DirectX 9.0