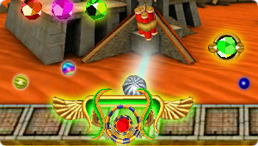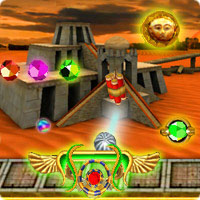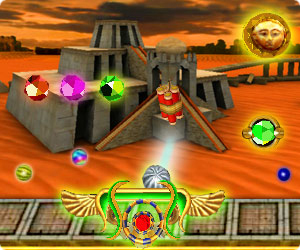 This game is brought to you by our sponsors. It is always free. NO TIME LIMITS!
You will be offered to install MyPlayCity Games Search Chrome Extension with convenient internet search.
Egypt Ball
If you are looking for a challenging, exciting and colorful game with interesting twirls of the plot - you are welcome to Egypt Ball! The game is specially developed to satisfy the most exquisite taste of a gamer! Levels are diverse, moves are extremely swift, difficulty level is increasing. Egypt Ball is something incredible - an arcade with a puzzle core. Your mission in the game is not only to destroy the bricks with a ball but to reveal the secrets of ancient Egypt, unveil codes and complete the mission with the best time. Your strikes must be accurate, and then your game process will be most efficient. Don't yield to the easiness of the game - it's not that simple. Egypt Ball combines catching, shooting and points scoring thus letting all your skills become evident. You are given a ball - the color is important as it provides you with additional strength. You are to move and destroy the walls that cover the gems and other treasures of ancient civilization. 20 gold coins gained and you've got one more life. Catch the gems as they give you extra points. The amount of bonuses available in the game is amazingly wide! You can slow down the balls, expand your bat, speed up and get an anvil for better strikes. Next level will show you even more challenging puzzles as well as more desired extra skills and equipment: safe rays, darts fire and fire balls thrower, multicolor ball that always helps you to get rid of various bricks easily. Megalaser - oh, you'll enjoy it! What can be better than to be better equipped when you are starting a new mission. Nothing can scare you - go ahead!
Features
Colorful and vivid animation and sounds
Lots of levels and puzzles
Huge amount of bonus items
Challenging type of the game
System Requirements
Microsoft Windows NT/2000/XP or better
Pentium 200mhz or better
64 MB RAM
15 MB hard drive space
800x600 display resolution mode or higher
High or true color highly recommended
DirectX 5.0 or better