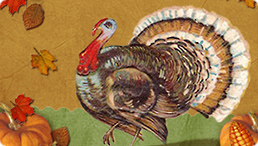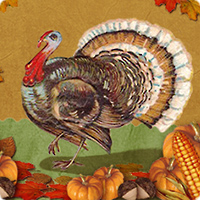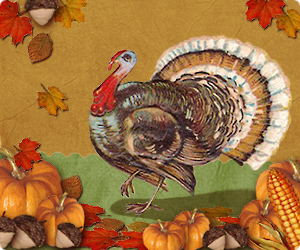 Dieses Spiel wurde von unseren Sponsoren präsentiert. Das ist immer kostenlos. KEINE ZEIT LIMITS!
You will be offered to install MyPlayCity Games Search Chrome Extension with convenient internet search.
Holiday Jigsaw Thanksgiving Day 2
Recall the reminiscences about the famous autumn holiday in the game Holiday Jigsaw Thanksgiving Day 2! Thanksgiving Day is one of the most honored holidays in the USA, so play the nice game and celebrate it together with all the Americans! In the United States, the modern Thanksgiving holiday tradition is commonly, but not universally, traced to a sparsely documented 1621 celebration at Plymouth in present-day Massachusetts. So, Thanksgiving Day is started to be celebrated centuries ago when pilgrims landed America and managed to get a rich harvest that helped them survive during the hard winter. Launch the game Holiday Jigsaw Thanksgiving Day 2 and master your skills in solving puzzles! Convenient controls and a bunch of both hints and tools will make your game easier and more interesting, so delay all your routine and plunge into the amazing atmosphere of bright colors and tasty treats! The main dishes of the holiday are roast turkey and pumpkin pie but you'll see lots of other delicious dishes in the game Holiday Jigsaw Thanksgiving Day 2 and get the pictures of them! Choose the holiday theme you like most and escape from the daily difficulties with the breathtaking game Holiday Jigsaw Thanksgiving Day 2! Decoration, Autumn, Family, Treat and Countryside – which of the sections you like most? Choose the picture and set the difficulty for your own, you can either relax while solving the puzzle of about 30 pieces or have a workout for your attention and quick wits while choosing the high level of difficulty. So everything is up to you: set the number of pieces for each puzzle, the way they are cut and the possibility to rotate the pieces. If you are stuck, just use the hint and the necessary pieces will be highlighted so you can continue the game. There are several helpful tools available for you: use the "Ghost" to get a transparent view of the picture or the "Magnifying glass" to examine all the details on a small piece of puzzle. Don't miss a chance to join the tastiest holiday and play the game Holiday Jigsaw Thanksgiving Day 2!