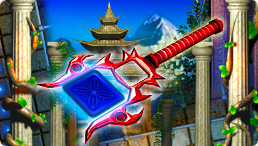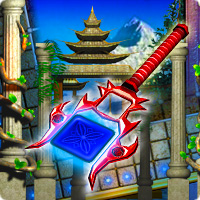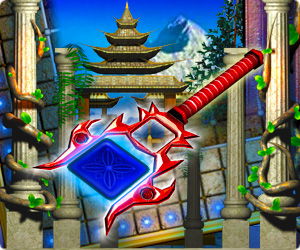 This game is brought to you by our sponsors. It is always free. NO TIME LIMITS!
You will be offered to install MyPlayCity Games Search Chrome Extension with convenient internet search.
Cubozoid
If there is a game that deserves a title of the most fascinating, unique and uncommon one with precise and well-done game play, Cubozoid is one that could take that. There are a few features that make this game so addictive and seriously attractive. First of all, despite the fact that Cubozoid represents a classic fast-paced tile-matching puzzle, the speed a player moves his cube gun really doesn't matter. Because cubes move closely and each next line fits tight to the prior one, a gamer has to have a particular vision of the entire field in order to predict the way cubes will make up a line in the following moment. Thus, even if it's nothing to match on the board now, there would be a lot of ways to group tiles during the next move. Moreover, cubes move along inner boundaries of a board field, that forms a unique way of making up cubes' line. Second, according to Cubozoid, there is more than just one position where a player can put his cube gun in. Furthermore, usually the one can put his cube gun in any position he would find comfortable for him to strike a cube. That allows a player to vary means of passing a level. Third, sometimes it's a need to throw away a cube that doesn't fit a board field. Cubozoid gives a player a dustbin where one can toss a tile he considers as non-matching to board state. All of those bring a piece of freshness in Cubozoid and make this game seriously attractive and addictive. So don't hesitate and try the game that could be called one of the most interesting and exciting way of time-killing!
Features
6 locations to play
36 fascinating levels
2 game modes
2 difficulty levels
System Requirements
Windows XP/Vista/7
Processor 800 Mhz or better
128 Mb RAM
DirectX 8.1