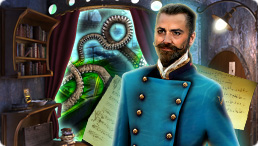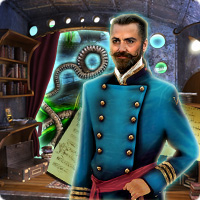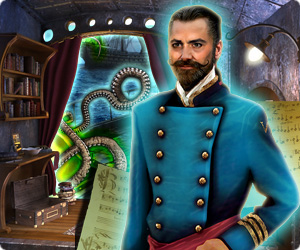 This game is brought to you by our sponsors. It is always free. NO TIME LIMITS!
You will be offered to install MyPlayCity Games Search Chrome Extension with convenient internet search.
20 000 leagues under the Sea Extended Edition
Have you read the novel 20 000 leagues under the Sea written by Jules Verne? This book is the perfect masterpiece of science fiction, where the unexpected and unbelievable things take place. And the admirers of the novel will highly appreciate the new game 20 000 leagues under the Sea Extended Edition. In the game 20 000 leagues under the Sea Extended Edition you'll dive into the depths of the ocean and explore its' endless areas in the company of the strange Captain Nemo. Professor Arronax and his companions became the prisoners on the gigantic Nautilus, the submarine, built by the most modern technologies of the 19th century. The prehistory was short enough: the group of scientists decided to look for the monster that had frightened lots of frigate crews and made an expedition to find this Leviathan. But the prey decoyed the hunters into an ambush. The monster turned out to be a huge submarine that rammed the frigate and the scientists were washed overboard. Captain Nemo saved them from the sharks, but they had to make a choice: die in the ocean's abyss or become guests on the Nautilus, the submarine that resembled a large hotel, without hope to see their wives and relatives again. Captain Nemo was not cruel at all, he was just afraid that the scientists would make his mystery public. The Captain Nemo's guests can enjoy the life without any difficulties on the board of his Nautilus, the richest library in the world is at their disposal and they can explore the ocean and see the creatures, early unknown to the science. Everything is perfect, but they have no opportunity to come back home… The price is too high, isn't it? Play the game 20 000 leagues under the Sea Extended Edition and find out what is going to happen to the scientists next!
Features
Perfect music and sound effects
Various bonuses and clues
Lots of mini - games
System Requirements
Windows XP/Vista/7
Processor 600 Mhz or better
512 Mb RAM
DirectX 8.1