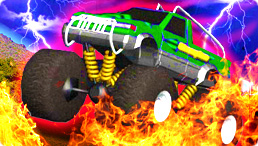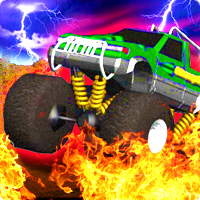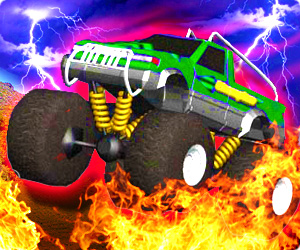 This game is brought to you by our sponsors. It is always free. NO TIME LIMITS!
You will be offered to install MyPlayCity Games Search Chrome Extension with convenient internet search.
Mountain Car
Want some space, freedom and risky new environment? Got tired of classical racings and want to experience something more? No more city routes, no more rivals - just you and the nature! Mountain Car is an excellent choice if you are looking for adventurous offroad routes! What can be more thrilling than a new challenge somewhere in the tough environment! Feel the fresh air, face the obstacles not that easy to overcome, learn how to use you vehicle in the best way. You usually compete with other racers - here you have to deal with the extreme conditions somewhere a little bit higher! Mountain Car is full of levels that are colorfully designed for racers who search for more adrenaline! All obstacles differ in difficulty level and your skill is fast to develop: the further you go the more experience you gain! Realistic animation and energetic music will help you with the tasks. Mountain Car is a game for those who are not afraid to check the track in a limited amount of time, where the main rule to remember is not to overturn your vehicle. Learn how to navigate the game, enjoy the playtime full of new tracks and score as much as possible. After you choose a sport vehicle and the design that is dear to you you've got to see the game rules and start using the keyboard for the following moves. You throttle, reverse, use the nitro function, brake, restart - all the stuff typical for a good jeep driving! Get the taste of real adventure and find yourself in the wild!
Features
Enjoy vivid graphics
Choose the vehicle you prefer
Get pleased with new routes
Go through various levels