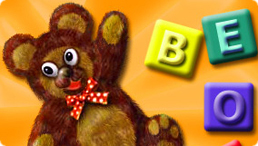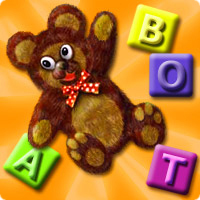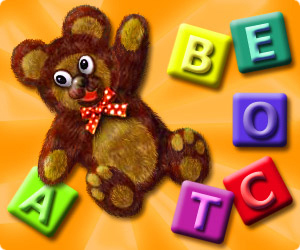 This game is brought to you by our sponsors. It is always free. NO TIME LIMITS!
You will be offered to install MyPlayCity Games Search Chrome Extension with convenient internet search.
Jolly Cubes
Remember your childhood: funny teddy bears, true-to-life cars or dolls, colorful balls were all around your comfortable room! And, of course, you had cubes! Red, yellow, blue, green! You could sit and play till your Mum came to say it was time to go to bed… But don't be sad! Everything has changed - now you can sit and play as long as you want! So take your Jolly Cubes and let's start! And now you're to learn some new rules. As you're in your room you find your Jolly Cubes on the carpet: that's where the whole fun begins! This time you have to tidy up, so remove cubes making special figures of them and they'll disappear! But everything is not so easy and something's going wrong: a naughty child is throwing cubes again and again! Don't give up! You should clean your room and some special cubes will help you: get a re-paint cube, make the process faster with a bomb or target cube! And what is there in a joker cube? Learn it right now with Jolly Cubes! While you're busy with the gameplay you'll definitely enjoy new 3D graphics, various visual effects will impress you and opportunity to create new cube styles will become a pleasant addition to your game. Choose modes to your liking and don't forget that in some of them you're pressed for time and Mum may come soon! So don't waste your time to get all the benefits of Jolly Cubes! Small clever boys and girls will enjoy the game as well as grown-ups do! As you start playing you won't be able to stop as long as possible!
Features
Impressive animation
Window and screen modes
Easy musical background and sound effects
Easy game controls
System Requirements
Microsoft Windows NT/2000/XP or better
Pentium 200mhz or better
64 MB RAM
15 MB hard drive space
800x600 display resolution mode or higher
High or true color highly recommended
DirectX 5.0 or better