World of Tanks nearly boosted into computer games industry and remains popular even long after it. The game where you become a leader of the tank during the World War II appeals to gamers of all ages.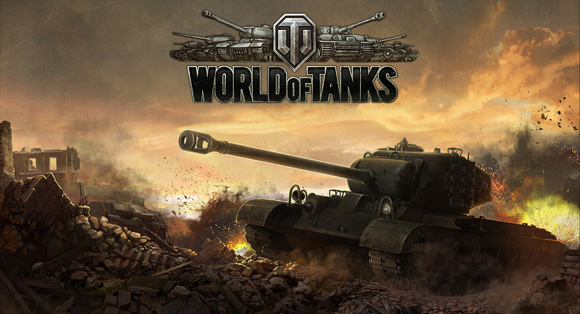 There is no actual plot in World of Tanks. Your main task here is to win no matter how hard it can be. Capture the hostile camp or destroy all their tanks and you'll gain the desired victory. The first steps are quite simple: you choose the tank, upgrade it and choose the mode (random battles, tank-company battles, clan battles or team-training battles). Each random battle lasts for 15 minutes during which 2 teams up to 15 players in each struggle for one prize. There is always the Global Map where the action takes place. The clan that wins the battle gets new provinces to own after it.
Over 200 tanks from 6 countries take part in the battles. All kinds of vehicles can be found here: Heavy Tanks, Medium Tanks, Light Tanks, Self-Propelled Guns and Tank Destroyers. Each tank is unique and requires certain skills during the battle.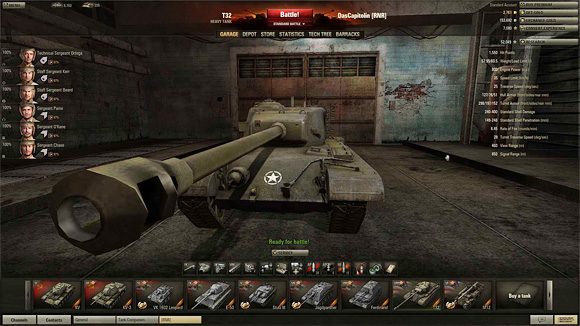 Just like any popular game World of Tanks has both fans and antagonists. It's all because one controversial feature implemented in the game: so many things happen by chance here. For example, you can't choose opponents and team-mates. And it's not the only thing in the game that doesn't depend upon you. Thanks to the great sense of humor of the gamers this phenomena even got a special nickname – Great Byelorussian Random which means that you can either hit the jackpot or fail. But you never know what comes next.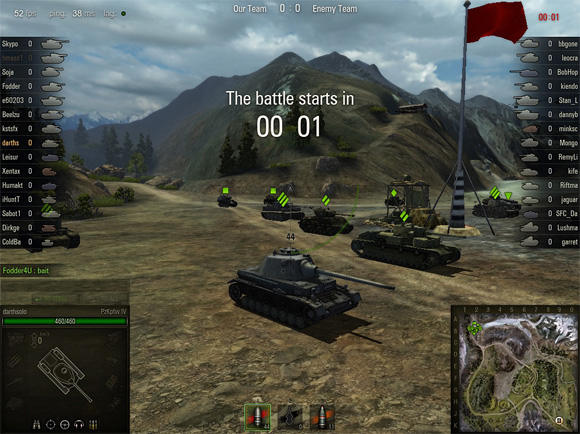 But what the gamers enjoy in World of Tanks is the graphics which is brilliant. There are no unwanted effects and so nothing bothers you while playing. The sounds can be also called one of the strong points of the game. It means that even when you're sitting in your comfortable chair you hear the explosions as if the battle takes place in your yard and it makes you shiver in your shoes.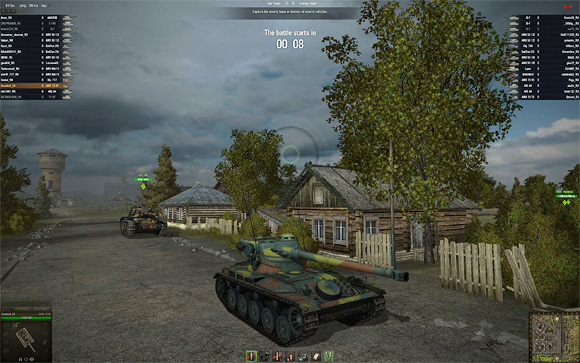 Wargaming, The World of Tanks developer, decided not to bother you with money matters and distributed the game for free. And your money will be useful later. You have to earn silver and get experience. While you explore the tank you spend your experience on it. And to buy upgrades for the tanks you spend silver. The thing is that if you want to own high-quality vehicles you need a lot of silver to afford it. So you have to earn gold to buy silver. And gold is the currency that can be bought for real money. This trick really works and those gamers who want to use the most outstanding offers of the game are ready to pay for entertainment.
Wargaming releases updates quite frequently. It means that the team of testers never lets a single bug pass unnoticed and numerous patches improve the game constantly. As a result new vehicles and new maps appear. Graphics and physics have also become better recently.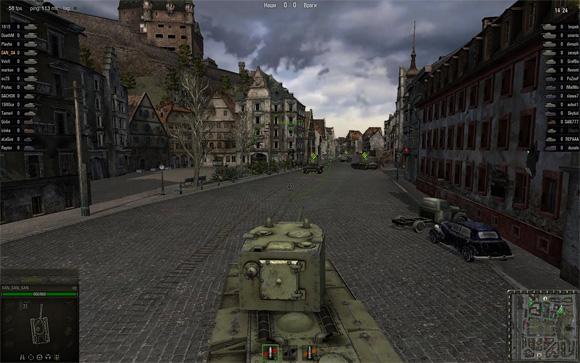 On the whole, World of Tanks can be called interesting, dynamic and - what's more important – constantly developing tank simulator. It was devoted to the historical scenes lovers and is full of real tanks' models. Both system of upgrades and absence of AI (as here you play with real people) will appeal to gamers. World of Tanks has already attracted more than 5 million of them and if you're sick and tired of constant ungrounded violence in computer games industry and you want something really sophisticated and realistic then hours of hard battles are waiting for you.