What is History? Probably, it's a boring lesson at school. But it only means that teachers can't find the right path to the pupils' hearts. It would be more interesting to listen about dragons or at least knights than to learn about kings and their numerous wives and orders. Just imagine… The bell has gone and the teacher is busy telling the pupils about the legendary war between Orcs, Humans and Undead:
-Thrall, the young Orc leader, foresees the bad fate for the world of Warcraft. Soon after it he meets the Prophet and only ensures that the sigh wasn't accidental. Meanwhile, Humans who have already got the news, don't take it seriously… And now we turn to the other young knight, Arthas, who was forced to destroy people's houses so that they couldn't become Undead… Take your laptops and download Warcraft III: Reign of Chaos.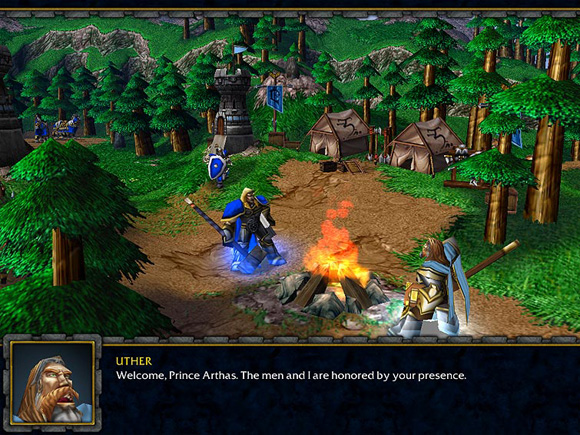 Well, not bad for the ideal History lesson, isn't it? And this is the very beginning of the new Warcraft legend. The world has already witnessed 2 other parts but it was Warcraft III: Reign of Chaos that nearly boosted into the game industry and let the birth to World of Warcraft, DotA, Warcraft TCG and so on.
There are 4 races in the game: Orcs, Humans, Undead and the Night Elves. Races differ not only in the level of their strength and dexterity but also in their numerous special characteristics which make each hero unique and show his or her style during the battle.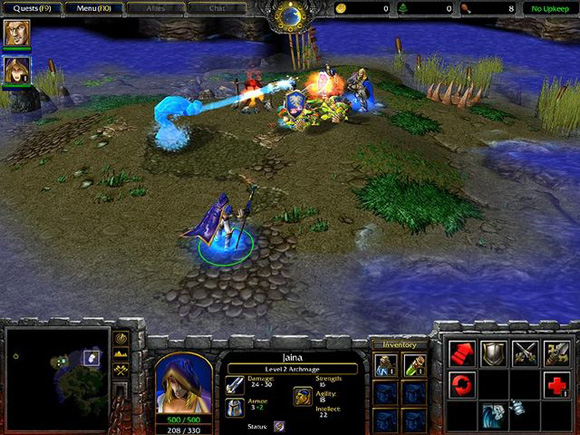 Blizzard Entertainment taught its heroes all the crafts in 2 previous parts of the game and now they are just well-educated monsters ideal for fighting against each other. All that you know about war you'll find here: betrayals and victims, alliances and well-planned operations are inseparable parts of Warcraft III: Reign of Chaos. And how about some more new territories and natural resources? You're not going to kill constantly, aren't you? Have a break and conquer new lands just for distraction.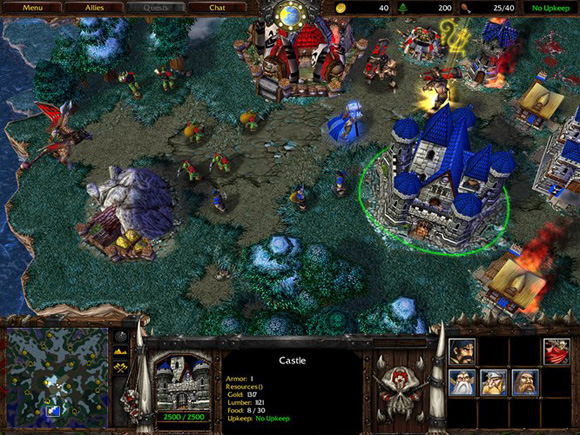 If you ask a question, "Can there be anything surprising in Warcraft III: Reign of Chaos?" you immediately find out there are a lot of such things. The whole world in the game is extremely vivid, it lives its multifaceted life. On the one hand everything in the game is as usual: all characters just like in any RPG can upgrade their skills, get experience and use artifacts in battles. But on the other hand heroes' actions can change the course of the History, their decisions may lead either to the happy or bad ending.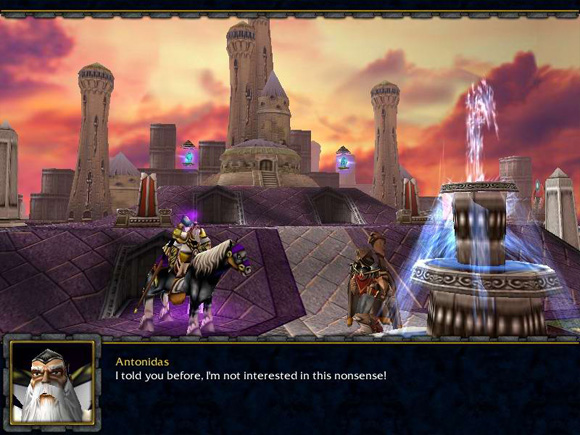 And a special gift from Blizzard Entertainment is waiting for you in Warcraft III: Reign of Chaos. Here you play for the good and the evil doing it in turns just like in chess. Each campaign offers you a definite race that's why there is a strange feeling during the game: those who have just been your enemies become your troops now. Such alternation of the "crews" let you see the story from different points of view and discover the opportunities of each race.
An attentive gamer has already realized that the World of Warcraft is amazing and the plot develops constantly. Actually all you need is to be in time ready to hack and slash and enjoy the wonderful story that unfolds in front of your eyes. It is like reading a good adventure book: you learn the story of betrayal of Arthas, his labors and affections and at the same time feel that you put a hand in writing this story together with the outstanding developers team of Blizzard Entertainment.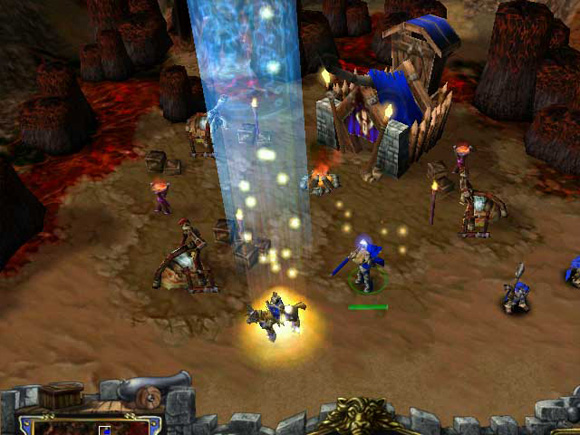 So, my dear students, if you've never played Warcraft III: Reign of Chaos, open your copybooks and put down your hometask…