What should we expect from Tomb Raider this time? No doubt, it has changed a lot. Those who have already seen numerous previews will notice that great difference between what we saw and what we finally have. Lara's appearance suffered certain changes. So if her breast size was the only reason for you to play then the game is now hardly worth playing! The others can read further.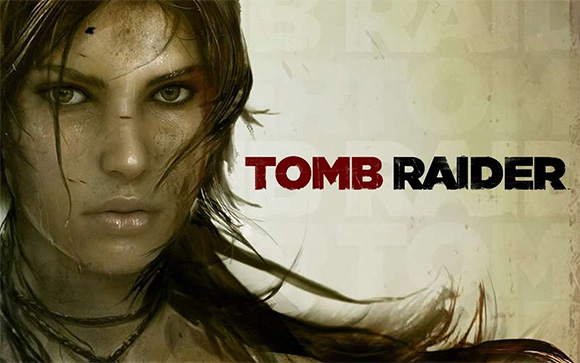 Our expectations about the game were great. Crystal Dynamics promised us numerous opportunities such as expedients for creating items and the open world of the wild island with the constant necessity to survive. Now forget it! Unfortunately, it's not more then few separate elements. But let's not speed things up.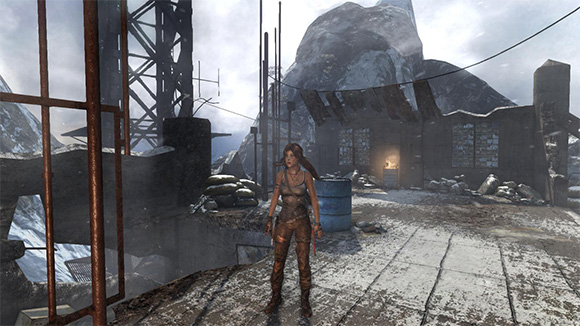 This time Tomb Raider begins with a voyage: Lara and a group of archeologists are going through the Pacific. Soon the ship runs into a gale and Lara Croft finds herself on the island. Somebody strikes her over her head and hangs her upside down among numerous corpses…
As you may see, the game has become more severe, as it was promised. Then Lara falls down and pierced through by something iron she has to slip it out of her body. Why not! While you're drowning you're on your own. Here we're offered to play Quick Time Event: you press the buttons that appear on the screen and in case you win Lara is free.
And what about the gameplay? There is nothing of survival! Crystal Dynamics didn't provide Tomb Raider with the open world full of opportunities. There are only slight hints like revisiting places that you've already discovered. You'll learn how to hunt and survive but it's absolutely useless after 2-3 levels in Tomb Raider.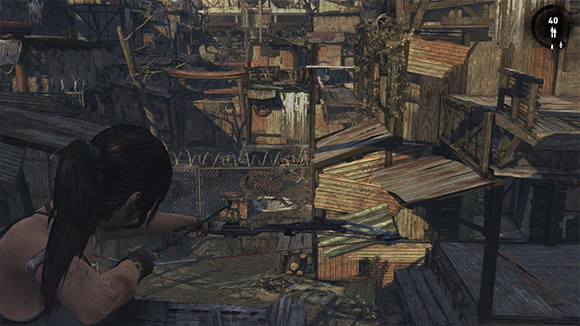 What you have to do is to shoot with a gun and then get astonished by Lara's sudden bouts of despair. Really it looks strange and inappropriate when the woman who has just killed a troop of enemies suffers from debility and loneliness.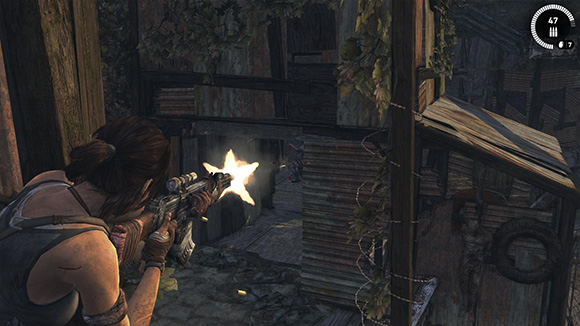 However, the game has its advantages and is quite adventurous. Climbing the cliffs contemplating the views that are really good thanks to the outstanding graphics is wonderful! You can run and fight and you won't get bored with it as the process is really impressive! And collecting repair parts during several missions you will get upgrades for your arsenal.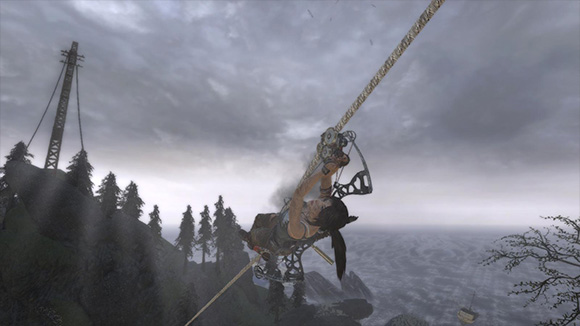 Of course, Tomb Raider can't do without tombs. You can find them on different levels and devastate solving some complicated puzzles before it. Feel as if you are a real archeologist together with Tomb Raider! The atmosphere of the game will add much to your feelings.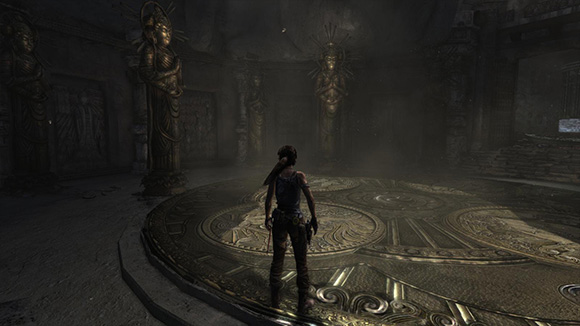 And what really worth mentioning is the plot! It is so fine-spun that can be equal to a good movie that will last for 12 hours! During this period Lara Croft will be caught several times, rescue her team, fight against the enemies and discover the island. It's a story where the truth and the lie, the reality and mysticism, the faith and the betrayal go hand-in-hand.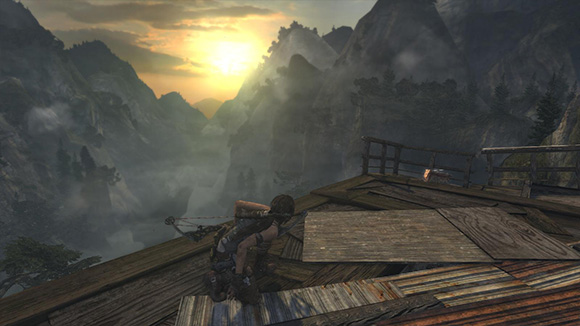 On the whole, Tomb Raider released in 2013 is one the best adventure game of our time. And nobody will speak of the disadvantages while playing such a long-lasting game where you can shoot, climb the mountains and become a part of the fast-unfolding plot. You even forget about what was promised to you by the developers in the very beginning and just enjoy the process which is really dynamic and captivating.