The Plants vs. Zombies game - a PopCap Games' child - is one of the best casual representatives in the genre. Created like a typical "tower defense" it has developed its best concepts. This is a strategic game where you have to deal with the enemies trying to capture your territories. Your aim is to build the line of defense and to place the weapons to guard your property. In Plants vs. Zombies you own a nice house which is attacked by hordes of awful zombies. However, don't give up - grow numerous plants that can save your house from invasion.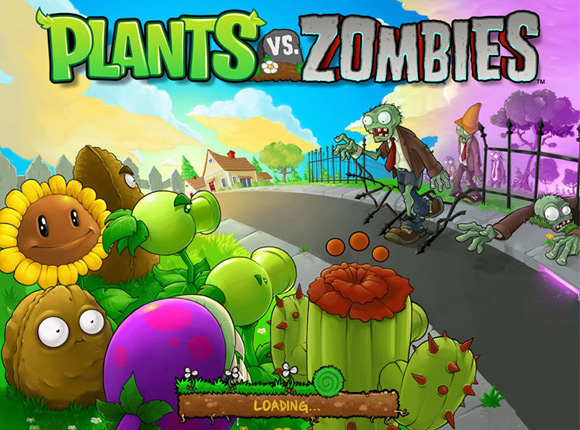 Today we are going to review the PC version which you can buy on the official PopCap Games' web site. If you are not sure about the purchase you can start with 60-minutes free trial version.
You begin the game with the simple defensive element - peashooter - but be sure to find out something new after finishing every level.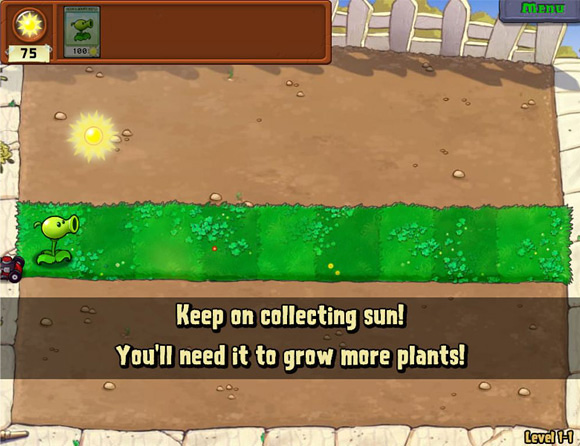 You'll be definitely amazed by the variety of plants and the developers' imagination. Your carefully grown plants can freeze, blow up several zombies, eat and hypnotize them, and much more! There is also a plant which can only block the zombies' waves - it's the walnut. While zombies are eating it the other plants have an opportunity to shoot the invaders.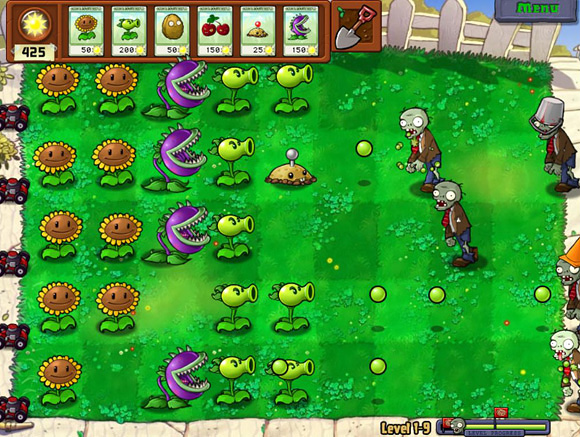 New species of zombies appear when you are done with the previous level. They become even mightier, acquire various power-ups like the buckets on the heads or the screen doors in hands. In Plants vs. Zombies there also appear dancing zombies, balloon zombies and Jack-in-the-box zombies.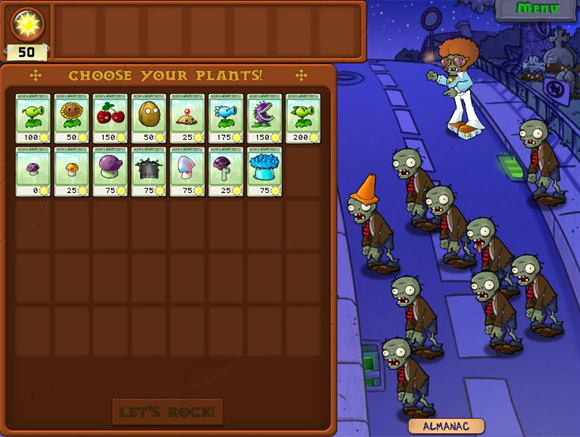 Plants vs. Zombies has become such a captivating game because you are intrigued by the new species of zombies and plants that are waiting for you next level. Moreover, you can create your own zombie-style. Unfortunately, it won't appear in the game but will be only saved on your desktop.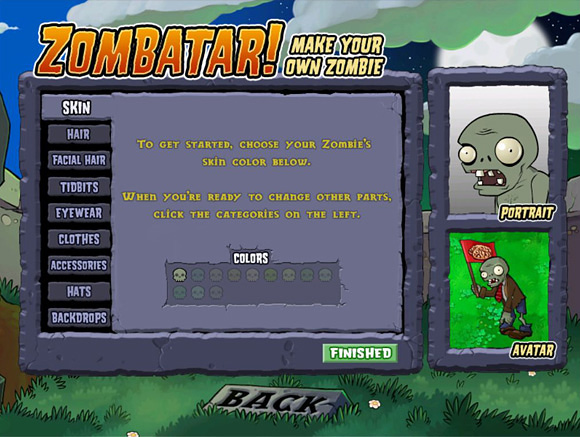 To grow a plant you have to use the sun energy - a characteristic which is essential for every green object on the game field. The more powerful your plant is the more sun energy it requires. You can get sun balls in the environment or simply planting the sunflowers which produce it. Don't forget you'll have to deal with the night levels when you can get the sunshine only with the help of special plants. To repulse the first night wave you'll receive small puff-shrooms which can be grown even without sun. Their destructive power is really small but the enemies are crawling one by one so you can easily beat them.
Do remember that it takes every plant some time to recharge - you can't put another object of this kind on the game field during this time. So you should think twice while planning your line of defense.
If zombies have finally broken through your line you have the last chance - a lawnmower. Several of them are waiting for the enemies just in front of the entrance door. However, if you've used all you've got zombies can easily get inside your house... and game is over. Poor brains!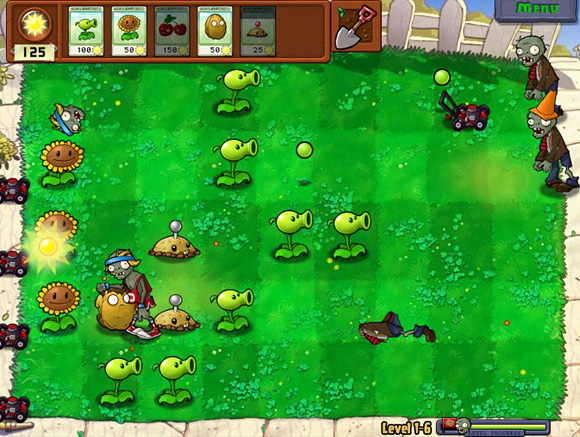 The game entices the player with the wonderful graphics: bright, rich and cartoon-like. Every hero has its own character. You'll be also amazed by the calm music which becomes more dynamic and alarming during the final zombies' wave. The creatures crave for your brains and repeat it with different intonations.
So, if you want to relax a little and do something for a change - choose Plants vs. Zombies without any hesitation. However, watch out not to sink up to ears which is really easy due to addictive gameplay combined with the awesome design and charismatic characters.