Numerous fans of Bigpoint will be happy to try one more game by this company - Drakensang. The game was released in 2011 and boosted the game chats - nowadays over 20 million users are registered there. The game tells us about numerous adventures in the fantasy world and gamers love it.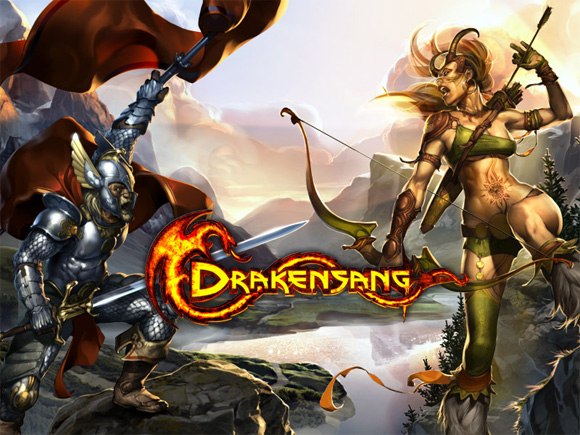 The whole story began 700 years ago when the nations of Duria were united and the new Empire appeared. Still this Empire used to be strong and now it's in danger: the huge Dragon fills people's souls with dread and all they need is to fight and kill it no matter how dangerous it can be and how much time it takes.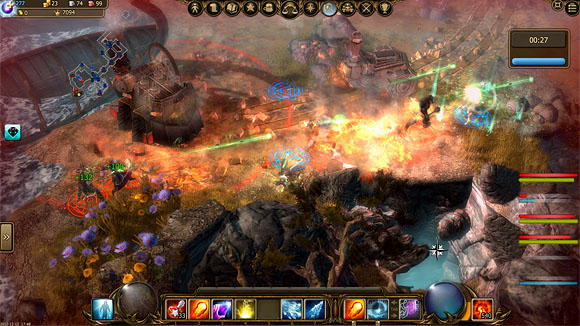 So once you're registered you'll be offered to create your character. Just like any other RPG, there are several character classes in Drakensang. The way your hero will act will depend upon the class you choose. Who do you like more: the Ranger, the Spellweaver or the Dragonknight? Basic characteristics of all classes can be upgraded. By the way, you can create both male and female characters and choose the appropriate haircut and clothes.
Take the Spellweaver and you'll get the hero who is able to work with magic. He doesn't need arms - only the staff to cast the spells. Take the Dragonknight and he will have no equal in hand-to-hand battles. He is well-armed and you can increase the number of his weapons visiting merchants. And if you take the Ranger he will use the bow to attack the enemy. He can also cast a net and prevent the opponents from chasing him. But each hero isn't ideal and has the number of drawbacks. Decide, who is the weakest and your choice will be obvious.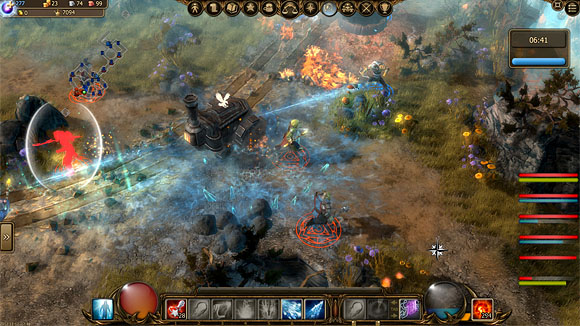 Every experienced player knows that the weapons are extremely important in RPG. That's why take care of it: once it gets out of order, go and fix it. The developers from Bigpoint have done their best and we may find various kinds of arms: axes, swords, bows, hammers and other things. Probably, it's the main thing you need in the game as the whole sense of it is in constant fights against numerous monsters and, obviously, dragons. Only those who are not afraid of such extreme adventures will be able to stay alive and gain the victory!
It's not surprising that the world of Drakensang is really huge and has many different regions and areas to explore. Some of them are free to visit, and some require certain payment. Each of them is worth visiting as new monsters can be found in unfamiliar territories.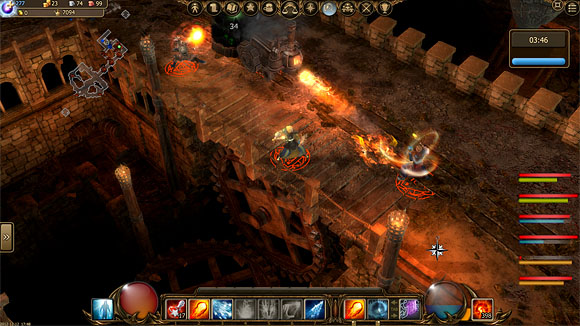 No doubt you're interested in what you may get for killing monsters and passing missions! Well, there are not only opportunities for upgrades and experience scores but also 4 kinds of currency: Andermant is the most useful thing, much more useful than other coins. Andermant is a rare thing to find in the game, but if you want fast promotion and need this type of currency you can buy it for real money. Unfortunately, it's always like this: want something good - be ready to pay.
As for the graphics, it's the strong point of the game, the new Nebula system allows to draw characters in a special way and make them bright and attractive. So the atmosphere of the game is really mysterious and fantastic!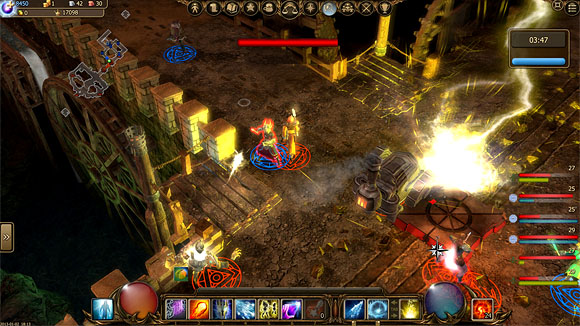 Drakensang can't be called a simple game. Being a mixture of action-RPG and MMORPG, it will be interesting to those gamers who like complicated tasks and are ready to travel a lot killing monsters and getting bonuses for it. There is also an opportunity to start pvp-battles in Drakensang where you can show your skills to real people and compete with them.