The story of Dark Orbit, a space online game, begins in December, 2006, when it was released by Bigpoint. And as it usually happens to such successful games, it has immediately become popular with millions of users and nowadays 80 million fans are registered in it.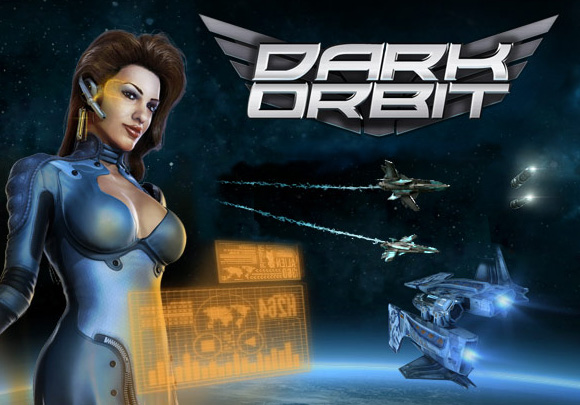 As you can see it from the name of the game, in Dark Orbit you'll have to deal with space ships and far galaxies. You'll get your own ship at the very beginning of the game and will be sent to destroy hostile shuttles, pass quests and take part in massive wars.
The plot in Dark Orbit is centered on the battle between three sides. Many years ago people on the Earth were run out of resources that's why they decided to look for them on other planets. But it would be silly to think they're unlimited. So when the problem turned up again and nobody wanted to share the resources the only way out was a fight against each other. What a clever solution!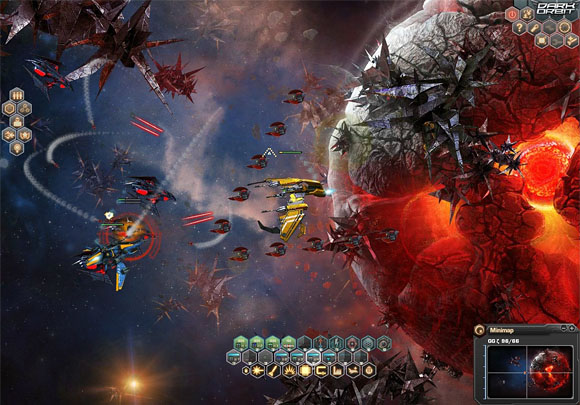 So what is your role in the story? Dark Orbit offers you one of three companies to join and play for. Actually, there is no great difference between Mars Mining Operations, Earth Industries Corporation and Venus Resources Unlimited. It's just like choosing your motherland in the game that will correspond to one of the planets. So you can join any of them and start fighting against the others after a short tutorial.
The process will take place on two grounds: if you want to buy or upgrade your ships and weapons you use the main menu; and the process of fighting takes place in the Galaxy. Once you start your adventure in space you have to deal with the ship navigation. Simply press left mouse button and hold it down to move. And if you want your ship to follow the route automatically click the definite place on the map to make it travel there.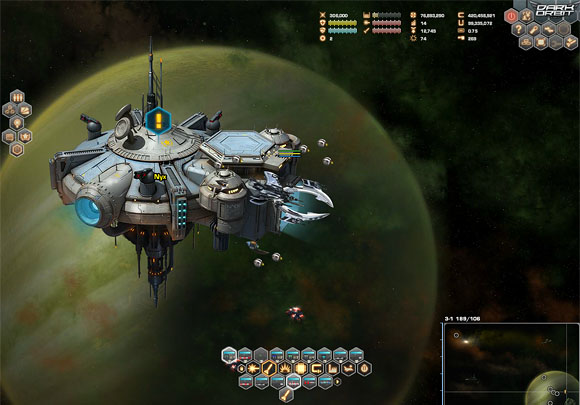 As it has been already said, you'll have to collect resources scattered all around. Sometimes you'll also find ammunition rather useful during the battles and even credits that is the currency in the game. As for the currency, it's of two types in Dark Orbit. And the second one is uridium - a rare thing to find but a much more useful one. Things like ammunition can be bought with credits but the best items are only available if you've got uridium.
Still the whole sense of the game is in its battles. The fighting system is quite simple: you choose the aim, the weapon from numerous mines, rockets and lasers and shoot. Remember that your ship can also be destroyed and if it's a simple one given at the beginning of the game the reparation will be done for free. But there is nothing to be happy about - simple ships are easy to destroy. Experienced players can afford one of the 10 best ships stuffed with rocket launchers, speed engines and other fantastic things. It would be 100 times more difficult to destroy such a monster!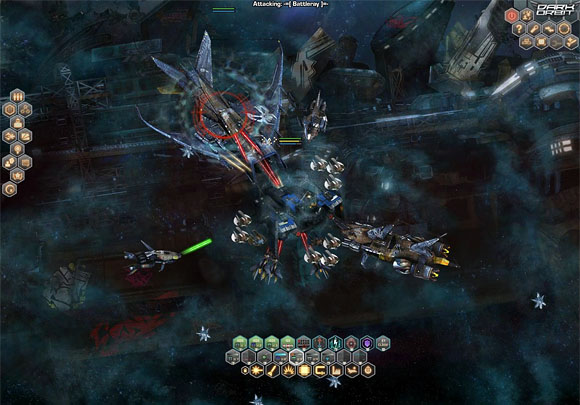 During the game you can move from one map to another and explore the "neighborhoods". But in this case you should be careful: to feel safe and protected you need better ships and better weapons. All these things you can buy in the main menu and though the choice isn't so great there are still some profitable items. Such ships as the Citadel and the Goliath are among the users' favorite ones. Still it doesn't hurt to dream! Such shuttles are too expensive for the newcomers!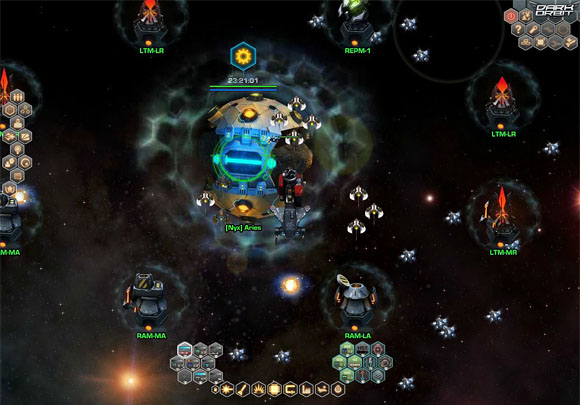 Taking all the advantages of Dark Orbit into consideration it can be said that Bigpoint has done its best in everything from bright and fascinating graphics to the sophisticated gameplay with difficult quests and impressive combats. The game can be called one of the best among browser online space games and everybody who likes intergalactic battles will appreciate Dark Orbit. You can even win 10000$ here!