Build-a-Lot designed by Glu Games may first leave you indifferent - you might find it tiresome, difficult to understand and may be not pleased with the design. However, you are become more and more involved while learning about the game's peculiarities and features.
All in all Build-a-Lot is a city builder with 2 modes available - Career and Casual.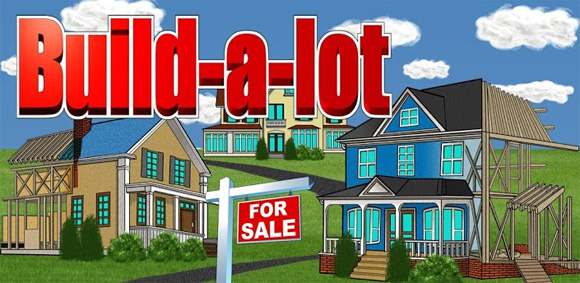 Career Mode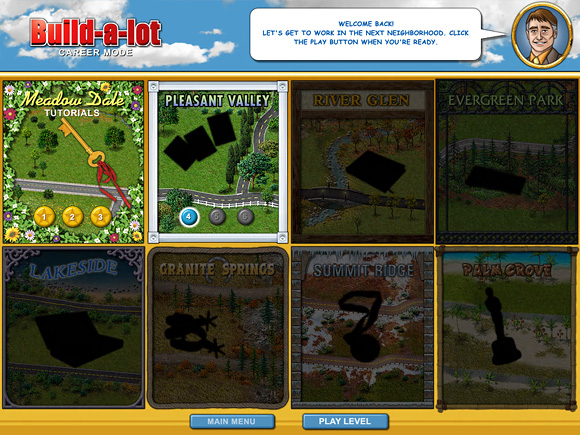 While being busy with the Career mode you pass level by level fulfilling various missions during the limited period of time. Your task is to help the mayors of different cities put their towns in order. Some of them wish to have more Early American houses, while the others dream about medieval cities with the grey-stone buildings. Your next step is always as clear as possible - build 3 houses, for instance. However, the mayor won't give you a chance to twiddle your thumbs - the time is limited and the mayor is eager to remind you about it. Moreover, if you are not done within the given period of time - be ready to restart the game.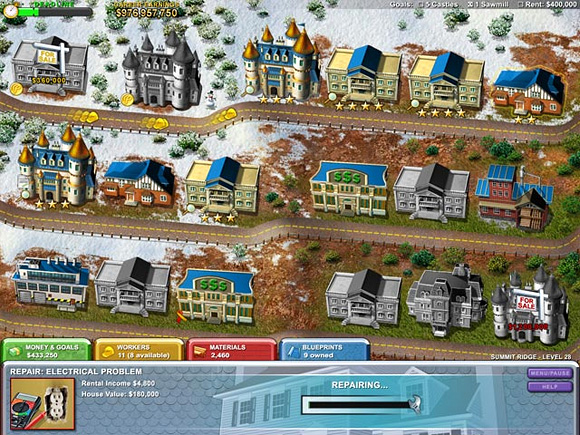 The controls are not that simple in Build-a-Lot and at first it may be difficult to understand what submenu to click and how to build this very construction. However, as soon as you learn the basics the gameplay becomes much easier and you will be definitely involved. It turns out that your task is not simply stamp the ready-made houses and to repair them sometimes. No, you are to show your business skills! For instance, try to choose the best house for sale and get your reward for successful performance. As soon as you have money in store you are ready to buy the space to build a house ordered by the mayor. At this very moment the game absorbs you. And if you try not just to fulfill the task but to do it the quickest possible, the game excites you even more! At the end of every level the mayor calculates the cost of all your buildings and spaces to show your Career Earnings.
Tip: to increase Career Earnings try to build more expensive buildings.
Casual Mode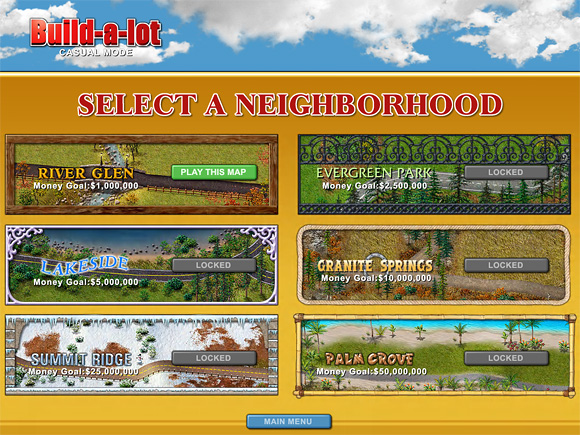 Now you have only one task - to earn one million! Choose the map (at first only one is available) and start building, buying and selling. In the end your Career Earnings from all the buildings sold should be one million. Nobody cares how you are going to achieve the desired goal and your time is not limited. This mode is for diligent and patient, for those who are enjoying the process not the fast result.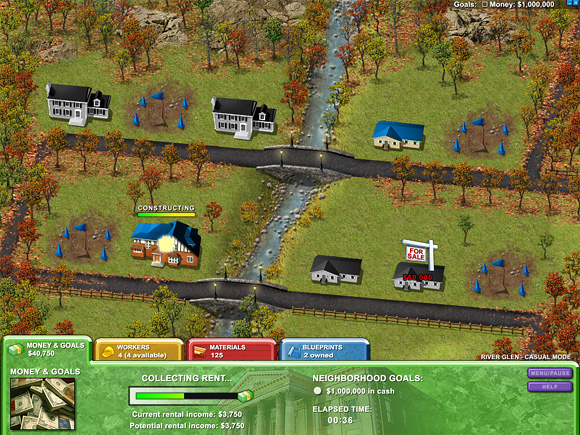 If you are fond of city builders Build-a-Lot can become a really valuable purchase in your smartphone. However, the most disturbing thing is the music which can be switched off only together with the sound effects. The latter helps you follow the course of the game while the music becomes dull in spite of being changed every next level.
The design is satisfactory retro-style one which resembles the old PC games.
There are free and paid versions of Build-a-Lot. In the free variant you have some ads which can be a little disturbing while playing. However, you'll be pleased you don't have any in-game purchases which are widely used in the additions nowadays.
To sum it up, Build-a-Lot is a nice city building game so, if you like this genre you may enjoy it. Frankly speaking, this is not the ideal representative of the city builders but it's ok if you want to kill some time and relax.