In 2001 PopCap Games released Bejeweled for the first time and then followed many other variations of this popular game. It has been downloaded 150 million times and sold 75 million times which proves Bejeweled is really worth playing.
Now you can get acquainted with one of its latest desktop versions - Bejeweled 3. Spend at least 15 minutes playing it and you'll feel relaxed, entertained and not being able to stop!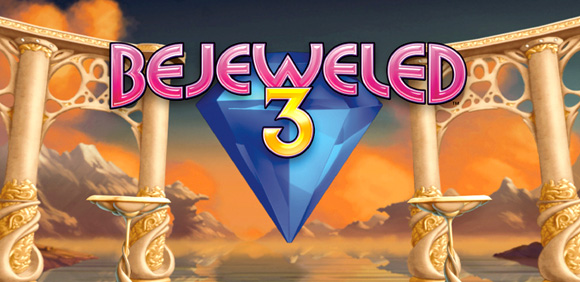 The game consists of several modes:
1. Classic Mode
Here you come across a playfield stuffed with gems. Make lines of at least 3 of them to clear the space and pass the level. You managed to match more than 3 jewels of the same color? Or you have just cleared the field from several lines at once? Congratulations! You'll get bonuses: gems with special power-ups will multiply your scores.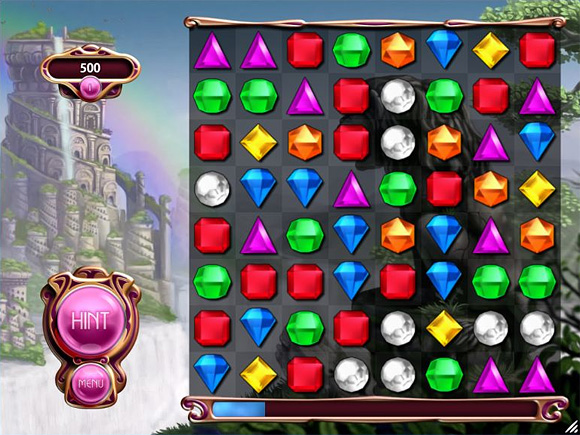 Newbies will appreciate Classic Mode as you're not limited in time and attempts here. Even if you lack moves you can use hints to help you. When you procrastinate and have no idea of what to do hints also appear on the screen. Switch them off in Options if you don't like any.
2. Lightning Mode
Now you have only one minute to complete the task. Do you need more time? Clear the field from Time gems to increase your time limit.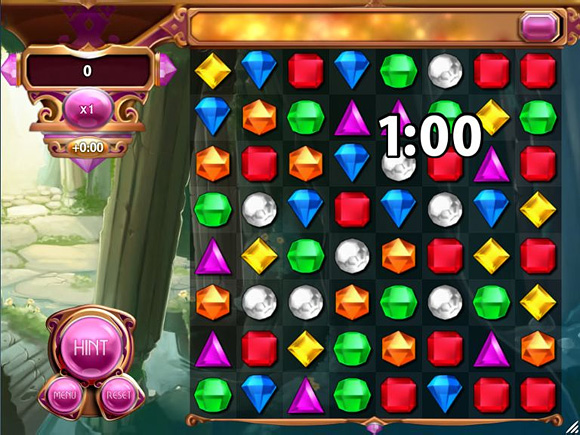 Click the Reset button to replay the game if you're not satisfied with the number of your wrong moves.
3. Zen Mode
This mode is the most unusual one in Bejeweled 3. Here you're not limited in time or number of moves. And you'll definitely enjoy the mode's Options: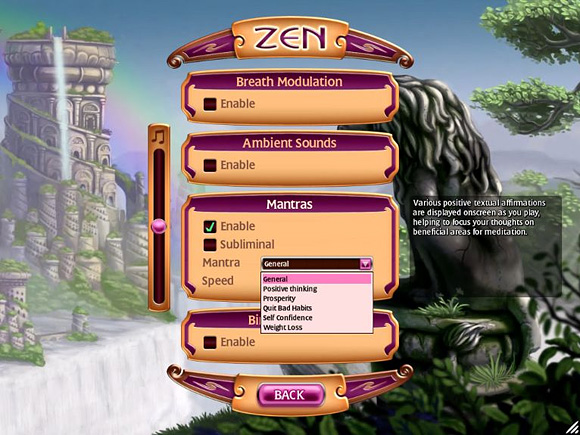 — Breath Modulation: listen to the breathing (modulate its speed in the Options) and try to calm down making your breathing rate slower;
— Ambient Sounds: feel as if you are at the seaside or in the forest listening to definite tracks and enjoying calm peaceful music;
— Mantras: choose the category such as positive mantras, self-confidence mantras and so on. You'll be able to see them at the bottom of the screen;
— Binaural Bits: use headphones to hear them. Some tones will be sent to one ear, the others - to the second one. These sounds of different frequency make you hear the relaxing tones which don't exist in reality. Though binaural beats go hand in hand with meditation you should be careful with them. They sometimes cause headaches and even hallucinations.
This mode may appeal to those who want to have a rest after a hard working day.
4. Quest Mode
And now the last but not the least mode of Bejeweled 3 which consists of series of puzzles and mini-games. Here the developers' fantasy reaches its climax and they suggest us matching the gems to fulfill the certain mission: we have to either save the butterflies from the spider, or to find some mysterious artifacts covered with the layer of ancient sand.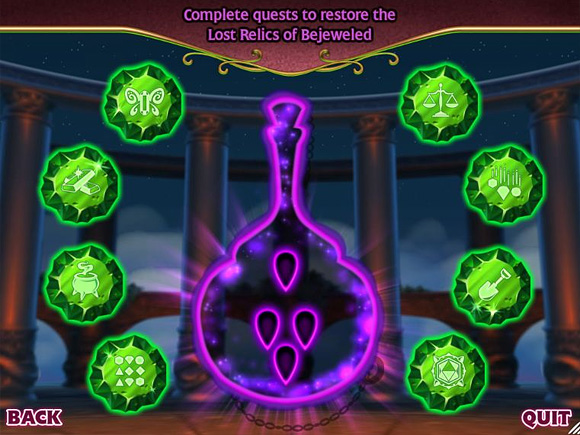 But even this variety of modes is not all we have in Bejeweled 3. You were successful in Classic Mode and passed level 5 with great results? Now you're able to play Secret Modes as well!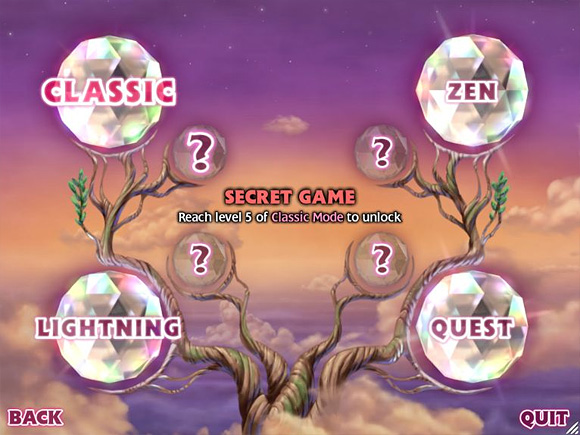 And the graphics in Bejeweled 3 is really worth speaking about. It is just brilliant! Moreover, you can listen to the nice sounds which are changing from level to level and don't irritate you. Besides, the gems click and cluck when you move them that makes the gameplay so special.
So, what is Bejeweled 3 in general? It's a marvelous high-quality game that entertains you when you just want to make a pause and have some rest. People of all ages will enjoy it thoroughly. If you still hesitate and don't know whether to purchase it or not download 60 minute trial version to make sure it's a good choice and the game is really worth playing.