If you think that old ladies are fond of sitting in front of their TV-sets, watching soap-operas and knitting you have never heard of Granny Smith. Well, of course, some of grannies still live their peaceful lives and play with their grandchildren but not this old lady. What Granny Smith is really fond of are her green juicy apples. But now she's going to have real problems - thieves that appeared in her garden are always ready to steal the fruit! That's why this madam is getting angry and the whole fun begins.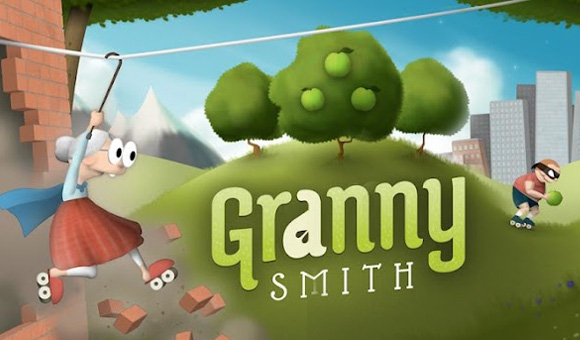 The action takes place in our modern world where even our modern grandmothers can shake off their cooking and gardening for the sake of running and performing tricks! They will never let thieves steal their apples that they grow for us - their favorite grandchildren!
The developers from Mediocre managed to create a simple but humorous game Granny Smith where you have to collect apples before a thief does it. Here you'll take part in a funny race and try to get to the garden before the naughty boy who is eager to eat all the apples. The aim is to catch the boy and punish him for his behavior. The game has immediately become popular among thousands of gamers soon after it was released.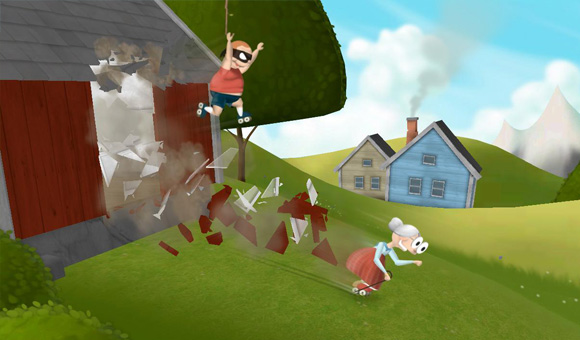 Only a person with good sense of humor could create such a character - the old lady with a gimp stick in her hand and roller-skates on her feet! And to make the game Granny Smith even more ridiculous the developers "taught" her jump, fight, make a somersault and fly using the rope swing! What a useful thing for an old person!
There are many other opportunities here. You can use the gimp stick to move along the cables and clotheslines and throw objects at the thief. What can be your "weapon" here? While you're passing the levels, you get coins and you can buy various things on them: a banana skin or a baseball to hit the boy and prevent him from running for a while.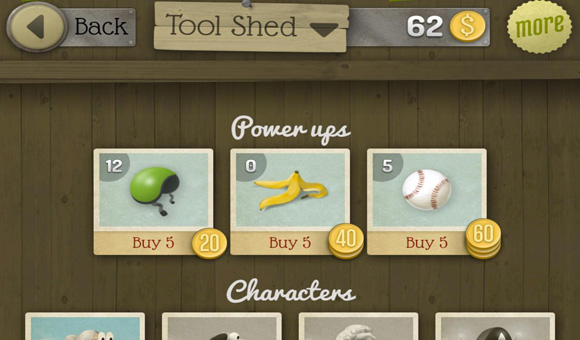 The navigation in Granny Smith is simple and nothing distracts you while you're so busy saving your apples. There are only several buttons to make the hero jump, slide along the strings and use bonus objects. And that's probably all you need to win.
And what makes you get absorbed with the game in Granny Smith is the unusual behavior of the old lady and the way it's shown in the game. Ms. Smith is more likely to have no idea she is quite old and that's why she runs and crashes the doors like Rambo. Even when she falls she's ready to go on and that's why you never get bored with her.
The graphics in Granny Smith is really good - everything looks like a colorful cartoon, nice and touching. And for those who like black-and-white-films style there is a special opportunity to watch the most interesting moments of the game in such a retro manner. These vintage replays are good to laugh at your character and take a pause between the levels.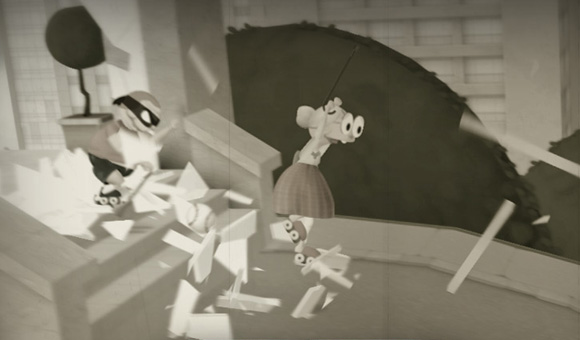 To get access to all the levels and be able to change characters you'll have to pay money and buy the full version. But when you start playing and pass several levels you really think that the game is worth its money.
Nowadays there are so many games with special effects and complicated puzzles that it's difficult to believe that Mediocre manages to develop such a simple game that has become popular among thousands of users of mobile gadgets. Practically everybody - from small children to their parents - will love this successful attempt to create a humorous story with ordinary plot but funny characters and unusual situations.