Nowadays intellectual game lovers all over the world play Words with Friends. Zynga developers decided to please smartphone users and released their favorite game application. Competing with your friends and even unfamiliar people you just get absorbed with the game.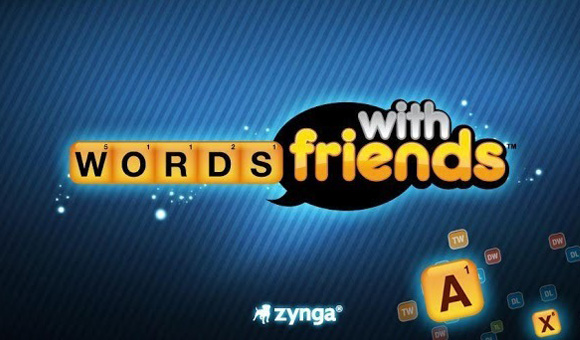 The other thing that you'll be happy to learn about the game is the following - if you play it in Facebook you can also synchronize the process with your mobile gadget. No doubt gamers don't want to lose their scores that's why they will be happy to learn about the opportunity to proceed no matter what mobile device they're using at the moment. At the very beginning you'll be offered to synchronize the application with your mobile phone or your tablet.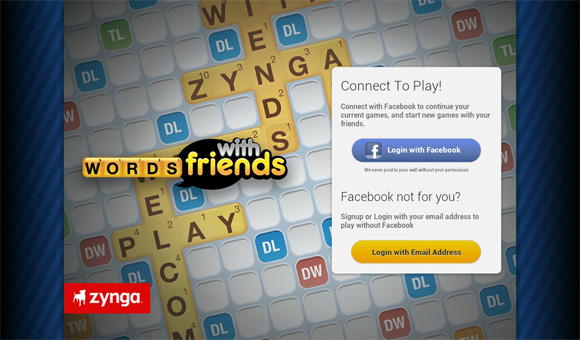 Once you've done it you're ready to play. If such a game as Scrabble is familiar to you then you have a pretty good idea of the rules in Words with Friends. Even though you don't know them you'll soon be able to play successfully as the rules are simple. What you have to do here is to compose words and get scores for them.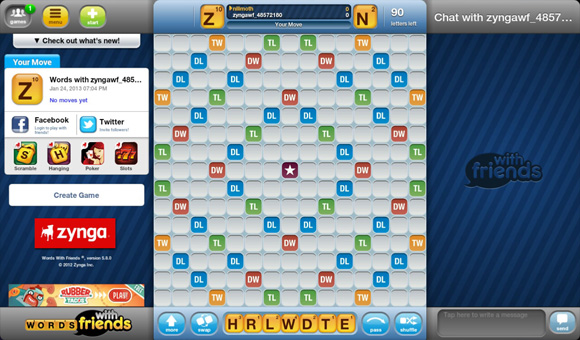 It can be said that the interface in the game is simple and familiar to all Scrabble-lovers though Words with Friends has its special features. You get 7 word tiles and it's all you have to make a start. Words here are composed in the way of a crossword and the players get scores for each letter which has this or that "price". And what is more pleasant - when your words cross bonus tiles you gain extra scores.
It's quite easy to double your achievements as Double Letter tiles are numerous. To reach Trial Letter tiles you'll have to compose longer words which is more difficult. And sometimes you have to think of such a word where the letter with the highest price will be put on the Trial Letter tile so that you could get maximum for it.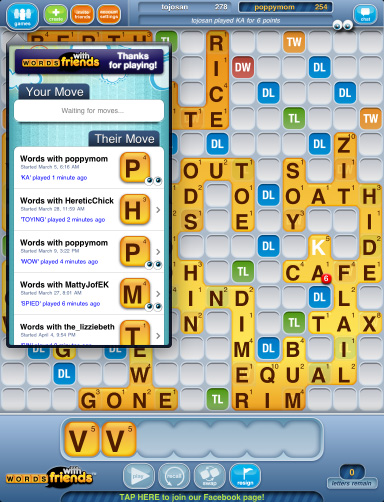 The funniest thing is the competition between players for the opportunity to compose words on Double or even Trial Word tiles! That's the case when you crave for victory! Nobody wants to share!
And when you lack words and have no idea you can simply pass your turn or - what is more useful - swap the tiles with those which haven't been used yet. Unfortunately, you can't use the option too often - this operation done three times will lead you to a loss. The game also ends when there are no tiles left and the players are ready to calculate their scores.
Like any other game Words with Friends has its special features to be remembered. One of them is a bonus of 35 scores if you compose a word using all 7 tiles at once. Of course, it happens rarely but - and you know it - dreams come true sometimes! Do it - and you will end the game and probably win it if your scores are the highest.
Such kind of rest will appeal to all the gamblers as while playing you're constantly trying to bar your opponent's way to the bonus tiles. However, it is more difficult to make a profit of his or her decisions. It is always disappointing when tiles you are dreaming of have already been crossed with your friend's word. In this case you have to think of some other move. But you can never know if there are any!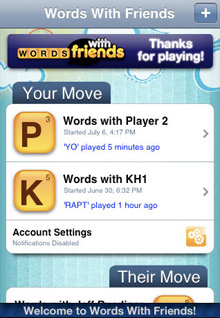 For those who like to meet with people (you can really make friends with someone and meet in reality) and communicate Words with Friends offers chat features. It's always nice to play with friends so why not to get acquainted with those who play with you! The history of the game has already witnessed several love stories among people who met each other with the help of this chat.
Words with Friends by Zinga developers being extremely popular attracts a lot of players of all ages. It entertains you a lot, makes you rack your brains and be imaginative. Though it takes you some time to wait for your opponent's decision it can be called rather dynamic and capturing.