Not so long ago Apple and Android users were busy helping Swampy the crocodile fill his bath with water to swim along the tubes in a funny and capturing game Where's My Water? But it turned out to be such a success that Disney developers decided to go on and soon Where's My Perry? appeared.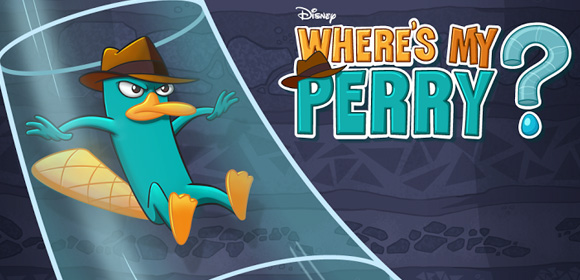 Both Android and Apple gadgets can be used to play this game which is based on the famous Disney cartoon series about two boys Phineas and Ferb and their unusual pet. We won't see the boys in the game but its main hero will be Perry the platypus.
Of course, it's not necessary to know who Perry is to play successfully (though most of the gamers know him). But for those who are not familiar with this cute - he is not a simple platypus - he is also Agent P who is working as a spy for the O. W. C. A. (Organization Without a Cool Acronym).
And what do all those special agents usually do? Disney developers think they discover the transportation tubes! That's why you find Agent P in one of them in the very beginning. But if you think he's going to show you some tricks special agents are expected to do you're too naïve. This self-loving platypus won't make a move till you do the greater part of the job yourself. Come on! Aren't you going to sit and wait?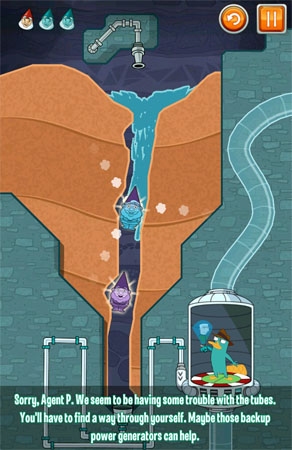 Where's My Perry? is all about cutting through the dirt so for those who want to enjoy this game there are many crazy tasks.
How can you make Agent P go along the tube? That's the question you'll ask yourself at least 12 times (there are 12 levels you can pass for free) in Where's My Perry? Use multitouch to cut dirt and dig making water go to Perry. As soon as the platypus gets it he moves to the next level. If it doesn't work try to evaporate water with the help of Heat-inator or turn it into ice using Cool-inator. Some other kinds of lasers which Crazy-inators include can also be useful in the process.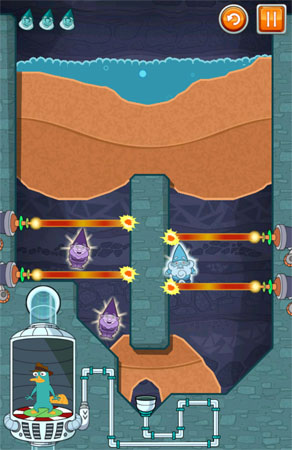 No matter what you're going to do it should bring water into the transportation tube and help Agent P pass the level. The main principle here is to try! Have no idea of what to do? Try everything. Have you ever studied laws of physics at school? It's high time to remember at least some of them. Where's My Perry? is a puzzle, but not very simple one. You can spend up to three minutes in attempt to find the right solution. Not so much but each level has its special puzzle which you have to solve. Sometimes two lasers at the same time will be useful. In the other case the direction where you aim is important. Anyway, it's more interesting to find answers yourself than read about them beforehand.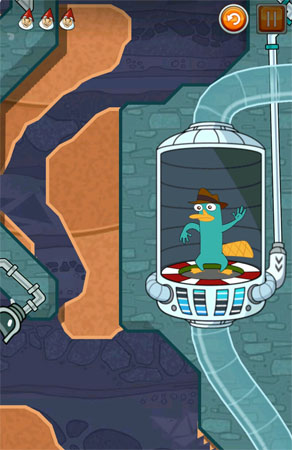 Still you shouldn't forget about your mission: being a special agent Perry has to collect gnomes (3 during each level) and secret files. Guess how to collect gnomes? You can use lasers and complete the task. Pick the gnome and he will be added to your collection. There is no actual explanation for what all these secret materials mean. Never mind, just do your job carefully.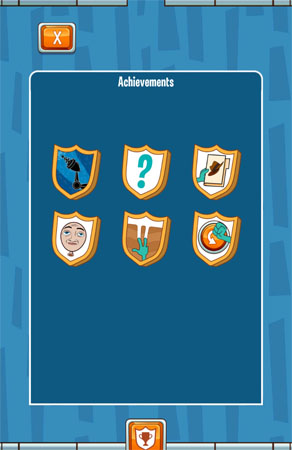 Though the number of levels in Where's My Perry? are limited the game still has something in store for you - a bonus level you can find here! So all characteristics of the game combined make it a pretty entertainment for teenagers and even adults. Children may find it difficult to complete levels so they won't interfere with your plans to rest while you're playing.