Since December, 2011 the world famous computer game The Sims has become available for Apple and Android gadgets. This Christmas gift - The Sims FreePlay by Iron Monkey and Electronic Arts - made millions of The Sims fans happy not only because it was free. The game turned out to be even better than they could imagine.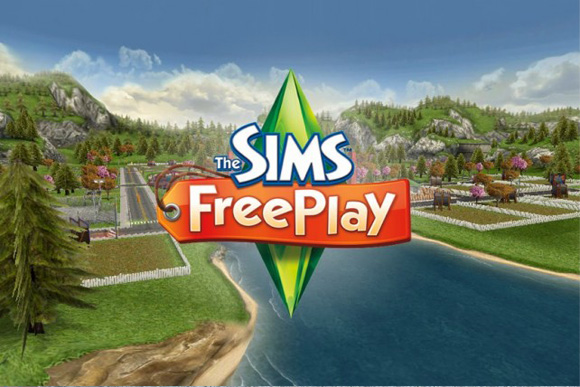 Usually when we come across mobile application we tend to expect simplification in design, rules and other details if the game was first released for computers. But this time Iron Monkey together with Electronic Arts have done their best and made the game very close to the original. It means that here you can make your Sims do all the same things they do in your computer. Can you buy furniture? Naturally. Can your Sims build relations with the others? Absolutely. Can they work? Of course, they do! Everything you got used to can be found in The Sims FreePlay.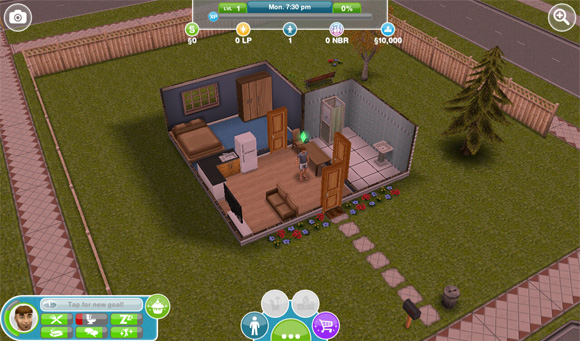 So what can you actually do in this game? For those who're not familiar with The Sims (is there still anybody?) it's easy to explain what it is all about. Everything looks like having children and taking care of them: feeding, buying things and solving all kinds of their problems. The only difference is that there are both children and adults. You are responsible for all their movements and only you can improve their conditions and help them.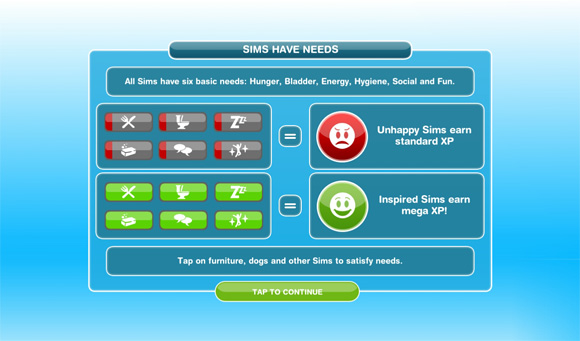 As usual everything begins with creating characters. You can choose clothes, haircut, eye colors, skin colors and character. But later when you already have Sims and want to add somebody else you have to pay for the house, wait till it will be build and then a new Sim appears. It's so long!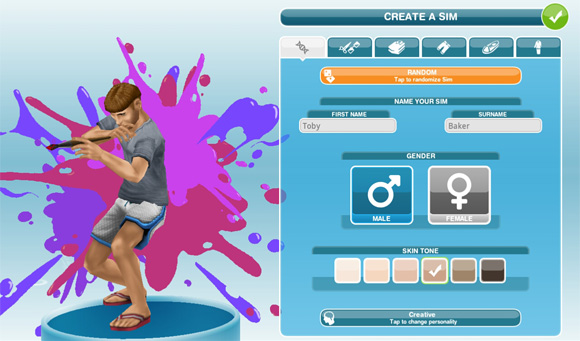 Sims live real life so they need money. LP is cash in the game. You can earn them completing tasks from simple cooking to some more difficult ones like organizing a party at home. Sometimes you even have to create some more Sims to get LP.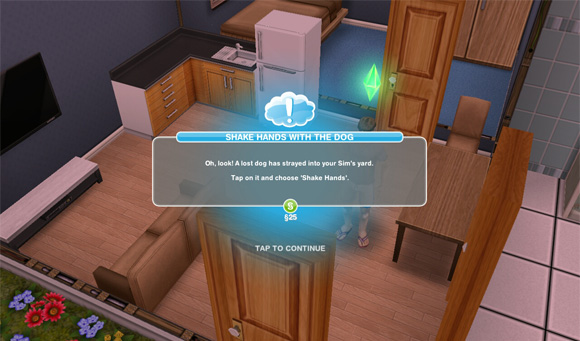 Don't have time to do it? Pay real money and get LP. The Sims FreePlay also offers you to gain experience by doing some ordinary actions like dancing.
And what pleasure it is for gamers to learn about updates. The Sims FreePlay now has a lot of them such as Marriage and Babies Update, The Easter Update, The Winter Update, The Swimming Pool Update and many others. It's impossible to describe everything in few words - you'd better play it!
You have already understood that Sims and real people are alike. And guess what? They can also have children and, of course, make love! And if making love is free (thanks God!) then to have a baby you have to pay for a bed and take care of the child when he or she appears.
And now there is the news for you to hear! Time in The Sims FreePlay passes right as it does in reality! It means that your Sims need 8 hours to sleep, half an hour to have breakfast, two hours to watch a movie and so on. You'll not be able to play with the Sim if he's sleeping till 8 hours pass. And what should you do then? Play with the other Sims!
The Sims FreePlay is one of those freemium games that means you still have to pay real money of you want to thoroughly enjoy the process. Nobody will be happy to learn he's not able to own the most comfortable sofa of the biggest house in the neighborhood. So when you learn your Sims haven't got enough money to buy everything they want you do it for them. To tell the truth it's not very good: a person who once spent money on such things usually doesn't stop!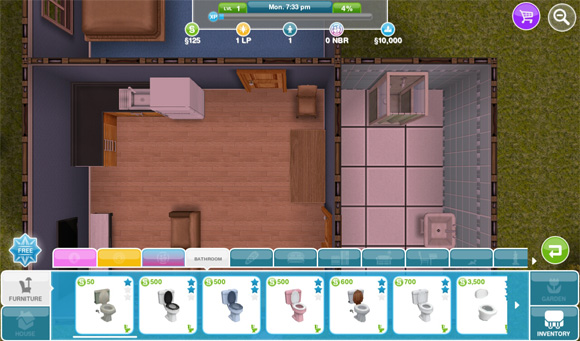 Unfortunately, you can soon get bored with the game if you are not ready to pay. Anyway there are so many updates which appear quite often that you can discover something new even without spending a dollar on it. Playing this game you not only entertain yourself but also learn how to behave in various life situations. And there are so many of them!