Scrabble addicts all over the world will be happy to learn that Electronic Arts has released application for iPhone. Those who are both not ready to say "goodbye" to their mobile phones even for 5 minutes and eager to play constantly will appreciate this Electronic Arts' gift a lot.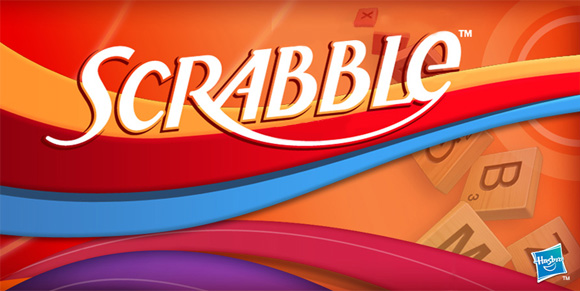 As it often occurs with mobile applications, Scrabble differs from the original game. There are some features which make this "portable" version of the game so special and comfortable to play. So if you're not going to replace your game in reality with this one thoroughly (are you?), then the fact that Scrabble is shorter and simpler than its board-relative won't disappoint you.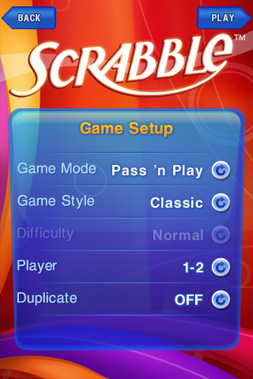 But in what way does Scrabble differ from the original game? The first thing worth mentioning is the opportunity to play against the Computer. Well, such things are useful as our friends are not always ready to make us a favor and come to play. So you just decide which difficulty mode will be appropriate and start.
And if your friends and you are always together you can compete! Scrabble allows you to invite from 1 to 3 opponents. You play in turns and nobody can see your tiles as the screen changes each time the next player is ready to play. This specialty of the game is really useful as it makes your tiles probably even safer than in the board game. Nobody is going to peep!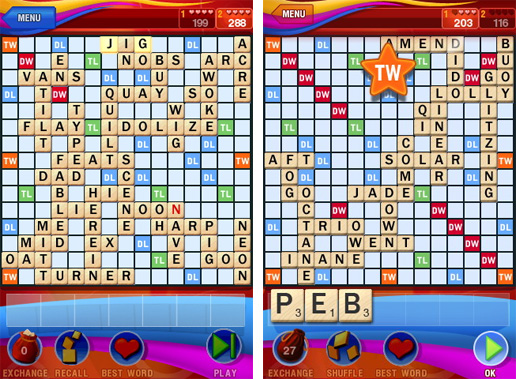 The time the game takes you to play can be different. As it has been already said the game can be short and the match will last for 10 minutes. It is enough to play up to 75 points while you're sitting in the café waiting for your order to be done or traveling in the bus. You can also have 8 or 12 rounds or play a 150-point game. So you see that you can choose from many different variants and it helps you to spend your free time with pleasure: just decide how much time you have and the length of the game should be.
When you're ready to begin you find out that there is no opportunity to take tile to decide who will be the first. Usually a person who has just chosen the tile with the biggest point value is the first but here there is nothing like that. It's disappointing because the person who begins gets double score for the first word. But everybody would like to get double scores! At least a chance to have!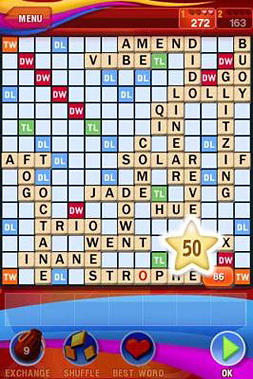 Once the first word appears on the playfield the game looks like Scrabble we play in our real life. You try to compose words with letters which are used rarely to get higher scores. All the bonuses are also the same: there are double tiles and trial tiles on the playfield. Cross them with your words and get more scores. By the way, the scores are also counted as usual: the player with the highest total sum wins. So try to build words with bigger "price". And what will surprise you is "Best Word" option: the computer shows you the best decision in the situation. You can use it 4 times during the game but probably it would be nice not to have such a button at all as some of your friends can use it.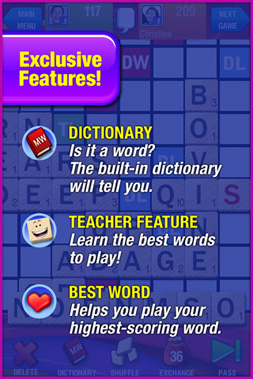 You may worry about the way the playfield looks in Scrabble on your screen but you don't face problems with it. Everything is very close to reality and when you place letters on the field the area where you're going to have your word becomes closer. And if you want to change some of you tiles shake your iPhone just like you shake a sack in Scrabble and you'll get new letters.
On the whole Scrabble gives you everything that you love about the games of the kind. And the only thing that may annoy you is the problem with the main menu. You see the arrows and think you should touch them to go on. But these are just pictures and you spend some time to realize it when playing for the first time. Luckily it doesn't interfere with the entertaining process of the Electronic Arts' game itself. You can play it wherever you want and feel as if you were playing Scrabble at home with your family and friends!