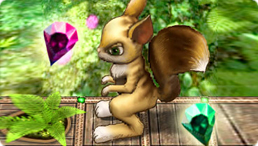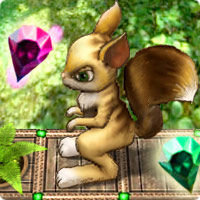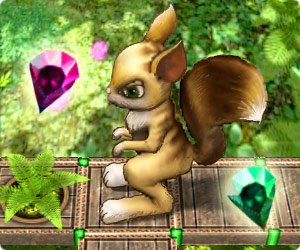 This game is brought to you by our sponsors. It is always free. NO TIME LIMITS!
You will be offered to install MyPlayCity Games Search Chrome Extension with convenient internet search.
Animal Retreat
Eprouvez les sensations d'un petit animal qui explore le monde étonnant de mystères et d'adventures dans la forêt. Conduisez votre petit héros à travers ce monde merveilleux plein de tournants risqués et de joyeuses surprises. Jouissez de cette combinaison de scènes superbes en 3D, de graphismes vifs, des angles de prise de vues divers, des caractères animés professionnellement, et du jeu à couper le souffle ! Jouez un niveau après l'autre, recueillez des cristaux magiques, évitez les méchants monstres, trouvez la sortie et gagnez ! La version complète offre 3 épisodes de jeu : « Forêt » , « Roches » et « Désert » . Jouez environ 36 niveaux imaginatifs avec des trophées puissants, des primes grandioses, téléports magiques et d'autres avantages. Vous allez aimer les graphismes réalistes en 3D et les effets sonores. Animal Retreat est un jeu excellent pour tous les âges !
Features
Excellente infographie animée
Plein écran et modes de fenêtre
Légère musique de fond et effets sonores
Contrôle du clavier et de la souris
Interface facile d'emploi
Support Installer / Désinstaller
Support technique à titre viager
Non-violent et amusant pour tous les âges
System Requirements
Microsoft Windows 95/98/ME/NT/2000/XP ou meilleur
Pentium 800mhz ou meilleur
64 Mo RAM
15 Mo d'espace du disque dur
Résolution d'affichage 800x600 ou supérieure
Haute résolution ou couleurs vraies hautement recommandés
DirectX 5.0 ou meilleur