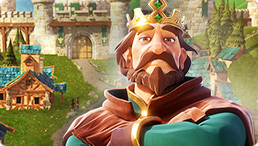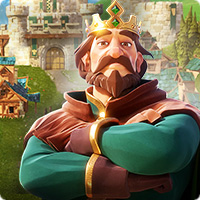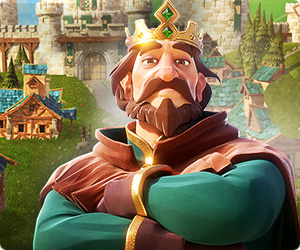 This game is brought to you by our sponsors. It is always free. NO TIME LIMITS!
You will be offered to install MyPlayCity Games Search Chrome Extension with convenient internet search.
Goodgame Empire
Become an outstanding ruler in the exciting free-to-play strategy Goodgame Empire! You are to build your own castle, recruit the best soldiers and win different battles. But it's not as easy as it may seem at first. The fact is that your enemies are real people, not computers. Your mission starts with the registration, after that you get a plot of land with some buildings. Listen to your advisers very carefully – their hints are useful. Accumulate such resources as wood, stone and food over time and then build stuff, feed the army and the population of your empire. Trade resources with other players. You will also receive numerous quests, which are the only way to get experience. The more experienced you are, the more levels you gain, the more buildings you have at your disposal. Besides building stuff you will also be able to recruit armies and build siege equipment. Attack your neighbours as beating up other players gives you honour, and ranking within the strategy Goodgame Empire is based on this honour. You can utilize the in-game chat channels and join other players in defeating empires and building alliances. This game is suitable both for children and adults, as the graphics are easy on the eye, and the interface is intuitive to use. Charming music creates an unforgettable atmosphere. Spend your days-off building your own castle in the marvelous strategy Goodgame Empire!
System Requirements
Windows XP/Vista/7
Processeur de 800 Mhz ou niveau supérieur
512 Mo de mémoire vive
DirectX 8.1