Become the lord of your own castle and turn your small fortress into the capital of the entire kingdom in this free-to-play online strategy game - Goodgame Empire. Establish efficient economic system and build a mighty army to defend your kingdom and extend your territory. Forge alliances with friends and other players worldwide to crush your enemies, and become the ruler of a mighty empire!
You start the game by helping the lord of a mighty castle to defeat one of his enemies. As a reward he grants you your own small fortress. To turn this fortress into a huge castle, you need two things: strong economy and army.
For your economy in Goodgame Empire you need to collect wood, stone and food, building structures like farm houses or wood cutters. With these resources you can upgrade buildings and construct new ones. You are also to collect taxes from your citizens to pay your troops. The goal is to establish strong economy as a foundation for the strong army.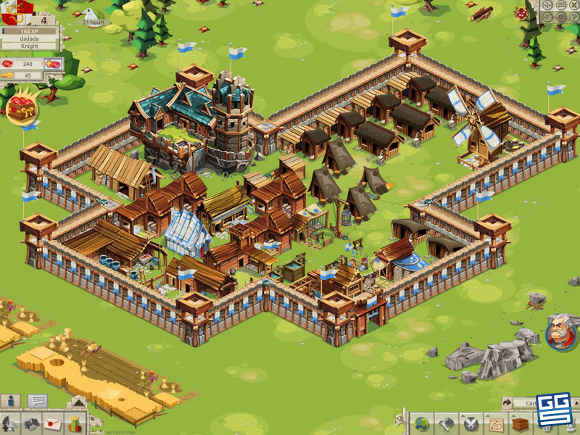 To recruit an army you need to construct military buildings. With the help of these buildings you can recruit several different military units like spearmen or macemen. You can lead your troops to conquer robber baron castles around you or attack other players. The key to victory is the right attack strategy. Choose between attacking the front, the left or the right side of the castle. To help your soldiers you can equip them with tools like scaling ladders, siege towers and batting rams.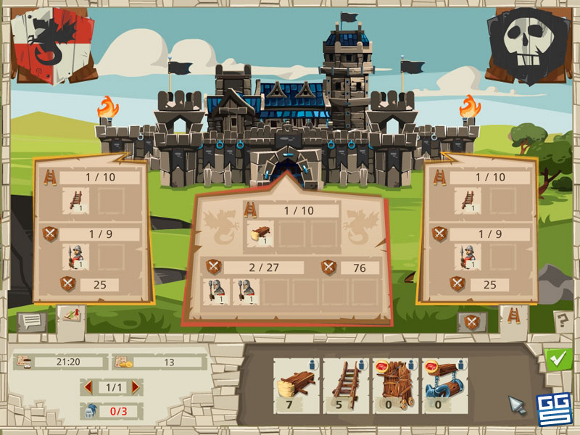 There is a lot to discover in Goodgame Empire. There are tons of quests, like saving a princess or join a conflict between two mighty kings. For completing these quests you will be rewarded with level-ups and resources.
Of course, your castle is not the only one in the empire. By clicking on the world map you can see what your friends or other players are doing. You can also watch your troops on their way to conquer your enemies.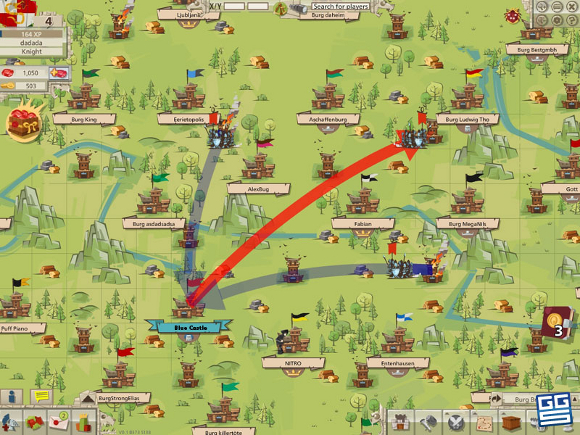 All in all Goodgame Empire is a great online strategy game. The graphics are great, it is beginner friendly and it is great fun to forge alliances with friends and other players to become a mighty lord. And the best thing is: the game is free-to-play, so it is really worth a try! Your Empire shall rise!