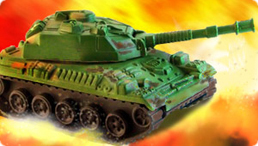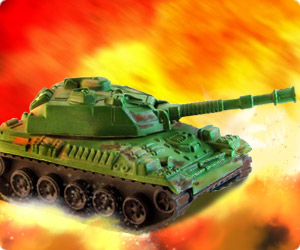 This game is brought to you by our sponsors. It is always free. NO TIME LIMITS!
You will be offered to install MyPlayCity Games Search Chrome Extension with convenient internet search.
Combatant Area
Le but du jeu est de défendre sa base qui peut se trouver sur n'importe quel emplacement du niveau. De perfides ennemis essaieront de te tuer ou de détruire ta base, et ton objectif sera de la défendre et de rester en vie. Les ennemis laissent derrière eux toutes sortes de bonus tels que vies, armures, bombes, et d'autres, qui faciliteront et diversifieront le jeu. En ramassant les bonus, on peut améliorer le tank du joueur : la vitesse de déplacement, l'armure, l'armement (de simples projectiles aux lasers performants). Mais il ne faut pas oublier que certains ennemis peuvent, eux aussi, être équipés d'armes de pointe. Le jeu peut également se jouer à deux joueurs. Et si l'un des deux n'a plus de vies, il peut en emprunter une (touche « feu » ) à l'autre joueur (s'il en a) pour continuer à jouer. Le jeu possède 40 niveaux créés dans trois décors différents.
Features
Excellente infographie animée
Plein écran et modes de fenêtre
Légère musique de fond et effets sonores
Contrôle du clavier et de la souris
Interface facile d'emploi
Support Installer / Désinstaller
Support technique à titre viager
Non-violent et amusant pour tous les âges