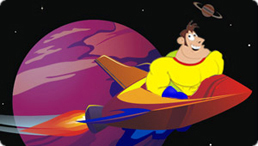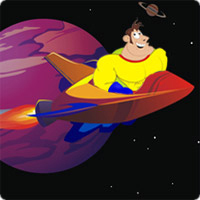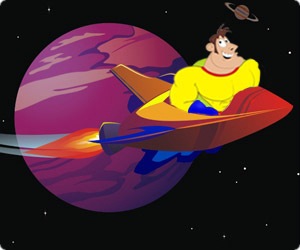 This game is brought to you by our sponsors. It is always free. NO TIME LIMITS!
You will be offered to install MyPlayCity Games Search Chrome Extension with convenient internet search.
Captain Otto In Trap
Dans ce jeu, tu dois aider le courageux capitaine Otto à sauver sa copine des extraterrestres dégoûtants. Joue à ce jeu intéressant avec son héros ! Arrange trois poissons ou plus en une ligne pour libérer tous les blocs cosmiques en-dessous en une période de temps limitée. A chaque niveau, tu vas devoir récupérer des parties du scaphandre, ensuite des morceaux de la carte, puis dominer le leader et ramener Jessica, et ensuite récupérer les parties manquantes du vaisseau cosmique pour quitter cette planète ! Il ne sera pas facile d'accomplir la mission, donc n'oublie pas d'utiliser les bonus. Ils vont t'aider à nettoyer le champ de jeu des blocs magiques, à prolonger le délai de temps pour le passage du niveau, et vont t'offrir des points additionnels. Captain Otto In Trap va t'amuser par ses graphismes multicolores, ses effets amusants et une bande sonore parfaite. Joue à Captain Otto In Trap absolument gratuitement, et amuse-toi !
Features
Excellente infographie animée
Plein écran et modes de fenêtre
Légère musique de fond et effets sonores
Contrôle du clavier et de la souris
Interface facile d'emploi
Support Installer / Désinstaller
Support technique à titre viager
Non-violent et amusant pour tous les âges
System Requirements
Microsoft Windows 95/98/ME/NT/2000/XP ou meilleur
Pentium 800mhz ou meilleur
64 Mo RAM
15 Mo d'espace du disque dur
Résolution d'affichage 800x600 ou supérieure
Haute résolution ou couleurs vraies hautement recommandés
DirectX 5.0 ou meilleur