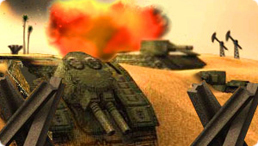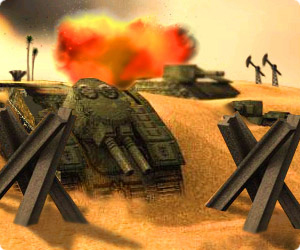 This game is brought to you by our sponsors. It is always free. NO TIME LIMITS!
You will be offered to install MyPlayCity Games Search Chrome Extension with convenient internet search.
Top Speeder
Top Speeder - ein echtes Straßenrennen! In dieser Weg-Aktion-Rennsimulation erwarten Sie coole Strecken, starke Gegner, verrückte Geschwindigkeit und scharfe Kurven. Spüren Sie die Spannung eines Autorennens. Es ist relativ leicht in die führende Position zu gelangen, jedoch verdammt schwer diese zu halten. Zeigen Sie, wer hier der beste Rennfahrer ist. Sind Sie bereit? Wählen Sie eine der fünf Superautos und zeigen Sie, was Sie drauf haben! Ihre Aufgabe ist, als Erster ans Ziel zu kommen. In jedem Level erwarten Sie verschiedene Hindernisse, die das Auto beschädigen, Sie zum Bremsen zwingen und Sie auf andere Weise stören. Es gibt aber auch Boni, wie z.B. Leben, Punkte u.s.w. Bleiben Sie auf der Hut, die Gegner schlafen nicht. Es gibt keine Gnade, Sie haben kein Recht auf einen Fehler, nur eins ist erlaubt - Geschwindigkeit! Es ist Zeit für eine verrückte Fahrt! Downloaden Sie Top Speeder und spielen Sie es gratis!
Features
Eine tolle Animationsgrafik
Vollbildschirm - und Fenstermodi
Eine leichte Untermalung und Toneffekte
Tastatur - und Mauskontroller
Benutzerfreundliches Interface
Installieren/deinstallieren Hilfe
Ständige technische Hilfe
Keine Gewalt, passt für alle Altersklassen
System Requirements
Microsoft Windows 95/98/NT/2000/ME/XP und better
Pentium 800mhz und besser
64 MB RAM
15 MB festplattenspeicher
800x600 bildschirmauflösung oder höher
Vielfarbigkeit ist empfehlenswert
Direct X 5.0 und better